We are 1-Benzoylcyclohexanol manufacturer and supplier in China, Pls send inquiry of to info@nbinno.com of visit www.nbinno.com our official website should you have any interests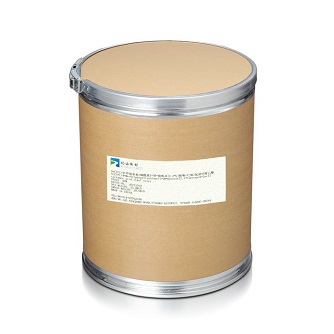 Synonym:
1-Hydroxycyclohexyl phenyl ketone
1-Benzoylcyclohexanol
Photoinitiator 184
1-Hydroxycyclohexyl phenyl ketone
1-Hydroxycyclohexylphenone
1-Hydroxycyclohexyl phenyl ketone
Photoinitiator 184
PI-184
Countertype or Equivalent:
Specification:
Appearance: white crystalline powder
Content: ≥99%
Melting point: 46-50°C
Volatile matter: ≤ 0.2%
Ash: ≤ 0.1%
Light transmittance: 425nm: ≥98% 500nm: ≥98%
Application:
Photoinitiator 184 is an efficient free radical type I non-yellowing photoinitiator for UV polymerization of monofunctional or multifunctional acrylate monomers and oligomers. Used in varnishes, plastic coatings, wood coatings, adhesives, lithographic inks, screen printing inks, flexo inks, electronics, etc.
Packing:
Packing: 25KG/carton and paper drum.
Storage conditions: This product is stored in a dry and ventilated warehouse; keep away from sunlight; avoid fire; avoid moisture, and keep it sealed.
Safety:
non-dangerous goods

Related products: (6R,7R)-7-((Z)-2-(2-aminothiazol-4-yl)-2-(methoxyimino)acetamido)-8-oxo-3-((4,5,6,7-tetrahydrobenzo[d]thiazol-3-ium-3-yl)methyl)-5-thia-1-azabicyclo[4.2.0]oct-2-ene-2-carboxylate manufacturer / 6-ethoxy-tetrahydro-pyran-2-carboxylic acid butyl ester supplier / (S)-3-(4-(2-((2-hydroxy-3-(4-hydroxyphenoxy)propyl)amino)ethyl)phenyl)-1-(prop-1-en-2-yl)-1,3-dihydro-2H-imidazo[4,5-b]pyridin-2-one producer