We are BASF light stabilizer Tinuvin 123 manufacturer and supplier in China, Pls send inquiry of to info@nbinno.com of visit www.nbinno.com our official website should you have any interests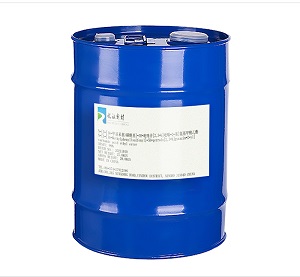 Synonym:
Light Stabilizer 123
Light Stabilizer HS-112
Bis(1-octyloxy-2,2,6,6-tetramethyl-4-piperidinyl)sebacate
Bis(2,2,6,6-tetramethyl-1-octyloxy-4-piperidinyl)sebacate
Bis-(1-octyloxy-2,2,6,6-tetramethyl-4-piperidinyl) sebacate
Light stabilizer 123
Light stabilizer HS-112
HS-112
UV-123
Countertype or Equivalent:
BASF light stabilizer Tinuvin 123
BASF Tinuvin 123
BASF Tinuvin 123
Specification:
Appearance: light yellow liquid Melting point: <-30℃
Content: ≥85% (monomer ≥65% (HPLC); dimer ≤20% (HPLC))
Volatile matter: ≤ 1%
Ash: ≤ 0.1%
Transmittance:
425nm: ≥95%
450nm: ≥96%
500nm: ≥97%
Application:
Hindered amine UV stabilizer. This product is weakly alkaline, which reduces interaction with acidic coating components, which are especially effective in alkyd-based coatings.
Suitable for acrylic resins, polyurethanes, sealants, adhesives, rubber, blends of TPE and TPO, PVC, polystyrene, polypropylene and other unsaturated resins. In addition, the light stabilizer UV-123 will also cross-link with other components in the coating formulation, so this product is especially recommended for use in coatings. Excellent resistance to acids, flame retardants, sulfur and catalyst residues.
Light stabilizer 123 is mainly used in automotive coatings, industrial coatings, decorative coatings and wood coatings. It is often used in combination with UV absorbers 1130 or 928, and has a good inhibitory effect on loss of light, cracking, foaming and peeling.
Packing:
Packing: 25kg 200kg plastic drum
Storage conditions: This product has good storage stability. High temperature and humidity should be avoided during storage and transportation. It should be stored in a cool, dry and ventilated place to prevent moisture and heat.
Safety:
non-dangerous goods

Related products: copper,2-amino-3-methyl-3-sulfidobutanoate,hydron manufacturer / 2-[(3-oxo-3-phenylpropyl)amino]butanoic acid supplier / 5-(3-chlorophenyl)-1-(3,5-dichloro-2-hydroxyphenyl)-3-(2-methylpropyl)-4,6-dioxo-1,2,3a,6a-tetrahydropyrrolo[3,4-c]pyrrole-3-carboxylic acid producer