We are Solvay Light Stabilizer CYASORB UV-1164 manufacturer and supplier in China, Pls send inquiry of to info@nbinno.com of visit www.nbinno.com our official website should you have any interests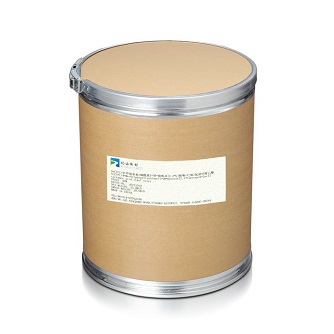 Synonym:
UV Absorber UV-1164
Light Stabilizer UV-1164
2-[4,6-Bis(2,4-dimethylphenyl)-1,3,5-triazin-2-yl]-5-octyloxyphenol
2-[2,4-Bis(2,4-xylyl)-2-(1,3,5-triazinyl)5-octyloxyphenol
Ultraviolet Absorber UV-1164
UV-1164
Countertype or Equivalent:
BASF UV absorber Tinuvin 234
BASF Tinuvin 234
BASF Tinuvin 234
Solvay Light Stabilizer CYASORB UV-1164
Solvay CYASORB UV-1164
CYASORB UV-1164
Specification:
Appearance: Light yellow powder Content: ≥98%
Melting point: 88-91°C
Volatile matter: ≤ 0.5%
Ash: ≤0.30%
Toluene insoluble: ≤ 0.5%
Application:
Ultraviolet absorber UV-1164 is a triazine high-efficiency light stabilizer with very low volatility and very good compatibility. Suitable for polyoxymethylene, polyamide, polycarbonate, polyethylene, polyetheramine, ABS resin and polymethyl methacrylate, etc. Especially suitable for nylon and engineering plastics.
Mainly used in olefin, polyterephthalate, polynaphthalate, polycarbonate and polystyrene materials, especially for engineering plastics such as etc. The high molecular weight can prevent the volatilization, extraction and escape loss of additives in the processing and application of products, and improve the lasting light stabilization effect of products.
Packing:
Packing: 20kg carton/drum
Storage conditions: This product has good storage stability. High temperature and humidity should be avoided during storage and transportation. It should be stored in a cool, dry and ventilated place to prevent moisture and heat.
Safety:
non-dangerous goods

Related products: 2,4(1H,3H)-Quinazolinedione, 1-(2-oxo-2-phenylethyl)-3-(phenylmethyl)- manufacturer / Cyclopropaneethanol, 2-bromo-3-methyl- supplier / N-(2-((6-chloronaphthalene)-2-sulfonamido)-2-oxoethyl)-4-(2-oxopyrazin-1(2H)-yl)benzamide producer