CAS:5577-72-0 Wacker GENIOSIL XL 36
We are Wacker GENIOSIL XL 36 manufacturer and supplier in China, Pls send inquiry of to info@nbinno.com of visit www.nbinno.com our official website should you have any interests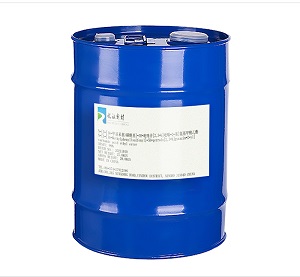 Synonym:
Methacryloxymethyltriethoxysilane
(Triethoxysilyl) Methmethacrylate
(Triethoxysilyl)methyl methacrylate
triethoxysilylmethyl 2-methylprop-2-enoate
methacryloxymethyltriethoxysilane
triethoxy-methacryloyloxymethyl-silane
Countertype or Equivalent:
WACKER GENIOSIL XL 36
Wacker GENIOSIL XL 36
Specification:
| | |
| --- | --- |
| Exterior | Colorless transparent liquid |
| content | 97% |
Application:
Treating glass fiber yarn with sizing agent (containing film-forming agent, lubricant and antistatic agent) containing silane coupling agent of this product can improve the mechanical strength of the glass fiber yarn reinforced composite material.
This product can improve the dry and wet mechanical strength of polyester composites filled with silica, glass, silicate and metal oxides.
This product can improve the wet electrical properties of many inorganic filler filled composites.
This product can be copolymerized with vinyl acetate and acrylate or methacrylate monomer to synthesize a silylated polymer that can be cross-linked and cured at room temperature. These silylated polymers are widely used in coatings, adhesives and sealants. Provides excellent adhesion and durability.
Packing:
This product is a customized product. The standard packaging is 100ml, 250ml, 500ml, 1L and 5L plastic drums. The standard packaging for industrial production is 210L iron drums or 1000L IBC containers.
Store in the original unopened container at 25℃ or below. The shelf life of this product is one year from the date of production. Expired products can only be used after passing the test.
Safety:
non-dangerous goods

Related products: 3-Amino-N-hydroxy-pyrazinecarboximidamide manufacturer / 4-Acetyl-1-(4-Chloro-2-Fluorophenyl)-5-Cyclohexyl-1,5-Dihydro-3-Hydroxy-2H-Pyrrol-2-One supplier / Z-1-Methoxy-3,3,3-trifluoropropene producer
| Product Name | |
| --- | --- |
| Tetraethylammonium Iodide Cas:68-05-3 | View Details |
| 2-[2-(2-{[(9H-Fluoren-9-ylmethoxy)carbonyl]-amino}acetamido)acetamido]acetic acid | View Details |
| 3-Methacryloxypropyltrimethoxysilane | View Details |
3-Bromo-2-Nitropyridine manufacturer
4-(4-Phenylbutoxy)benzoic Acid manufacturer
(Tridecafluorohexyl)Ethylene Cas:25291-17-2 manufacturer
2-Fluoro-5-(trifluoromethyl)aniline manufacturer
Silane,trichloro(3,3,4,4,5,5,6,6,7,7,8,8,9,9,10,10,11,11,12,12,12-heneicosafluorododecyl)- Cas:102488-49-3 manufacturer