We are Methylglyoxal 1,1-dimethyl acetal CAS:6342-56-9 manufacturer and supplier in China, Pls send inquiry of to info@nbinno.com of visit www.nbinno.com our official website should you have any interests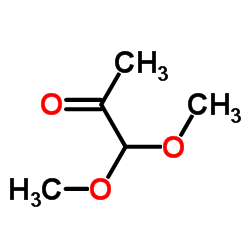 Synonyms:
Methylglyoxal 1,1-dimethyl acetal
Pyruvaldehyde, 1-(dimethyl acetal)
molecular formula:
C5H10O3
Molecular weight:
118.13100
Physical Properties:
Appearance and properties: slightly transparent-yellow liquid
Density: 0.976
Boiling point: 143-147ºC Melting point: -57ºC
Flash point: 37ºC
Refractive index: 1.397-1.399
Specification:
Appearance: slightly yellow liquid
Purity:≧98%(GC)
Application:
For the preparation of antitumor drugs, anti-cardiovascular drugs, anti-ulcer drugs, antibiotics, bactericides and fungicides,
Drugs and pesticides such as folic acid and carotenoids, and used in the preparation of organic solvents.
Package and Storage:
200kg/plastic-lined iron drum



Market News:Onyx Scientific, a small molecule API contract development and manufacturing organization (CDMO) has received a commercial API license for its UK facility. Reductase, methyl coenzyme M (uncultured Methanomicrobialesarchaeon clone ALM03 gene mcrA subunit a fragment) manufacturer.With rising demand and approvals required for new drugs, an external collaboration with CDMOs helps in driving a successful and robust clinical development plan for a new drug molecule. Arsenochloridous acid, bis(3-methylbutyl) ester supplier."In the past few years, the pharmaceutical industry has seen rapid growth driven by the growth of small molecules' innovations, complex APIs and the increasing need to optimize available resources. methyl (Z)-4-((1S,3aR,5S,11R,14aS)-8-hydroxy-2,2,11-trimethyl-13-(3-methylbut-2-en-1-yl)-11-(4-methylpent-3-en-1-yl)-6-morpholino-4,7-dioxo-1,2,5,6,6a,7-hexahydro-11H-1,5-methanofuro[3,2-g]pyrano[3,2-b]xanthen-3a(4H)-yl)-2-methylbut-2-enoate producer.