We are Maleic acid polymer CAS:26099-09-2 manufacturer and supplier in China, Pls send inquiry of to info@nbinno.com of visit www.nbinno.com our official website should you have any interests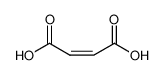 Synonyms:
Belclene 710
Belclene 200LA
Dequest P 9000
Bel 200 premix
2-Butenedioic acid (Z)-, homopolymer
Nonpol PMA 50W
Accent T 1107
Nonpol PWA 50W
SH 150
DP 3328
Maleic acid, polymers (8CI)
2-Butenedioic acid (2Z)-, homopolymer
Poly(maleic acid)
Aron A 6510
Acumer 4200
Maleic acid homopolymer
Belclene 200
Molecular Formula: C4H4O4
Molecular weight:116.07200
Specification
Appearance: Pale yellow to umber transparent liquid
Solid content %: ≥48.0
Bromine value mg/g: ≤80.0
Average molecular weight: ≥450
pH (1% solution): 2.0-3.0
Density (20℃) g/cm3: ≥1.18
Application
HPMA is usually compounded with organic phosphonate at 1~15ppm. It is used for circulating
cooling water, oilfield water injection, crude oil dehydration treatment and low-pressure boiler furnace
treatment. It has a good effect of inhibiting the formation of scale and stripping old scale, and the scale
inhibition rate can be Up to 98%. When it is compounded with zinc salt, it can effectively prevent the
corrosion of carbon steel.

Package and Storage
Normally 250kg net in drum, IBC, or as required.
Storage for one year in shady room and dry places.

Safety Protection
HPMA is acidic. Avoid contact with skin and eyes. After contact, rinse with plenty of water
Items of Analysis
Standard of Analysis
Test Results
Appearance
Pale yellow to umber transparent liquid
Conform
Solid content %
≥48.0
50.50
Bromine value mg/g
≤50.0
39.39
pH (10g/L solution)
2.0-3.0
2.25
Density (20℃) g/cm3
1.22-1.25
1.234
Conclusion
Conforms to Factory Standard


Market News:Improved gene mining techniques have permitted previously uncharacterized gene clusters to be discovered, while advances in heterologous expression and production have allowed the encoded enzymes to rapidly be scaled up and evaluated as tools for organic synthesis. Acetic acid (3aR,4R,6aR)-1-benzenesulfonyl-4-(1,5-dimethyl-hexyl)-3a-methyl-octahydro-pentalen-2-ylmethyl ester manufacturer."Slower growth in China is no question," AstraZeneca CEO Pascal Soriot told investors on the call. "We believe we can continue growing [and] maintain our position of leadership, but it's going to be more difficult moving forward." (S)-3-((1S,9S)-9-benzamido-6,10-dioxooctahydro-6H-pyridazino[1,2-a][1,2]diazepine-1-carboxamido)-4-oxo-5-((1-phenyl-1H-tetrazol-5-yl)thio)pentanoic acid supplier.J&J's top brass told the group that its shot holds up against the Delta variant compared with older versions of the virus. After 8 months, the vaccine presents a similar antibody and T-cell response to Delta as it does with other concerning variants, J&J reported. Acetamide,N-(1-butylpentyl)-N-[1,4,5,6-tetrahydro-5-(1-methylethyl)-4,6-dioxo-1,3,5-triazin-2-yl]- producer.