We are L-Alanine CAS:56-41-7 manufacturer and supplier in China, Pls send inquiry of to info@nbinno.com of visit www.nbinno.com our official website should you have any interests

L-Alanine

A nonessential amino acid in human. It plays a key role in the glucose-alanine cycle between muscle tissue and the liver. It is widely used as an ingredient in infusion and infant formula.

| | |
| --- | --- |
| Cas.No | 56-41-7 |
| Assay | 99.0-101.0% |
| Specification | White crystals or crystalline powder, odorless, slightly sweet taste |
| Applications | Infusion |
| Packaging | 25kg&50kg |
| Pharmacopeia | USP,FCC,JP,EP |
| STORAGE | Controlled room temperature in tight container |

SPECIFICATION AND PROCEDURE
State of solution
(Transmittance)
Not Less Than 98.0%
pH
5.7~6.7
Specific rotation[α]20D
+14.3~+15.2°
Specific rotation[α]25D
+13.7~+15.1°
Ammonium (NH4)
Not More Than 0.020%
Chloride (Cl)
Not More Than 0.020%
Sulfate (SO4)
Not More Than 0.020%
Iron (Fe)
Not More Than 10 ppm
Heavy metals (Pb)**
Not More Than 10 ppm
Arsenic (As2O3)
Not More Than 1 ppm
Loss on drying
Not More Than 0.20%
Residue on ignition
Not More Than 0.10%
Related substances
Not More Than 0.1%
Endotoxin*
Less Than 6.0 EU/g
Assay (dry basis)
99.0~101.0%
· * The endotoxin-certified grade will be supplied on request.
· ** FCC grade (Lead : Not More Than 5 mg/kg) will be supplied on request.
· This product meets requirements of residual solvents listed in the current JP, USP and EP.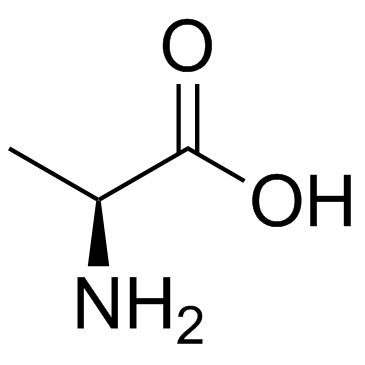 Related News: "Administrative Measures for the Joint Review, Review and Approval of Raw Materials, Medicinal Auxiliaries and Pharmaceutical Packaging Materials and Pharmaceutical Preparations" (Consultation Draft) issued by the State Food and Drug Administration in December 2017. Supervision departments no longer accept applications for registration of APIs, pharmaceutical excipients, and packaging materials.N-(2,5-dimethoxyphenyl)-3-oxobutanamide CAS:6375-27-5 Over the past twelve months, the collaboration team has worked to optimize its processes for making T cells from iPSCs, and has now shown the production of pure T-lymphocytes consisting of both CD8+ and CD4+ T cells having a global gene expression profile that is highly-similar to primary T cells based on a principal component analysis.18063-03-1 These include: high-barrier generic drug substances and commonly used generic drug substances.2-Bromo-2-methylpropionic acid CAS:2052-01-9 As the global generic drug market booms and the international API industry accelerates its transfer to developing countries, China and India rely on cost advantages to rapidly grow into major API producers and exporters.Green Valley said it would launch the drug "very soon" in China. The company also aims to roll out a phase-3 clinical trial with sites in the United States, Europe and Asia in early 2020 to facilitate global regulatory approval of the drug.
Myristoyl Hexapeptide-4 manufacturer
4-(2,3-Dichlorophenyl)-5-(methoxycarbonyl)-2,6-dimethyl-1,4-dihydropyridine-3-carboxylic acid manufacturer
Magnesium Maleate, Dihydrate Cas:869-06-7 manufacturer
2-Fluoro-4-iodobenzonitrile manufacturer
(1R,2S)-Methyl 1-amino-2-vinylcyclopropanecarboxylate 4-methylbenzenesulfonate manufacturer