We are Dimethyl phosphonate CAS:868-85-9 manufacturer and supplier in China, Pls send inquiry of to info@nbinno.com of visit www.nbinno.com our official website should you have any interests

CAS No: 868-85-9
Product Name: Dimethyl phosphonate
Other Name:
Dimethyl phosphonate
dimethyl H-phosphonate
Dimethylfosfit
dimethyl hydrogen phosphonate
Dimethylfosfonat
monomethyl methyl phosphonate
dimethylacidphosphite
phosphonic acid dimethyl ester
Density: 1.2 g/mL at 25 °C(lit.)
Boiling Point: 170.5±0.0 °C at 760 mmHg
Molecular Formula: C2H7O3P
Molecular Weight: 110.049
Flash Point: 29.4±0.0 °C
Exact Mass: 110.013283
PSA: 59.00000
LogP: -1.31
Vapour Pressure: 1.9±0.3 mmHg at 25°C
Index of Refraction: n20/D 1.402(lit.)
Stability: Stable. Moisture sensitive. Incompatible with water, strong oxidizing agents, acid chlorides, strong bases.
Specification
Appearance: Colorless liquid
Assay: ≥99.0%
Loss on drying: ≤0.5%
Acidity: ≤0.1%
Application
Intermediates of Omethoate CAS: 1113-02-6.
Intermediates of Kitazine CAS: 13286-32-3.
Intermediates of Dichlorvos CAS: 62-73-7.
Intermediates of Phosfolan Methyl CAS: 5120-23-0.
Intermediates of Dimethoate CAS: 60-51-5.
Intermediates of Glyphosate CAS: 1071-83-6.
Intermediates of Trichlorphon CAS: 52-68-6.
Dimethyl phosphite can be directly used in the synthesis of organophosphate insecticide trichlorfon, herbicide glyphosate, etc. on pesticides, and can also be used to synthesize other phosphorus-containing intermediates, such as O, O-dimethylphosphoryl chloride, O, O-dimethylthio (alcohol) ammonium phosphate and the like. In addition, it is also an important organic synthetic raw material for the production of organic phosphoric acid type corrosion inhibitors, plastic additives, dye additives and textile flame retardants. Applicationd as lubricant additives, adhesives and some organic synthesis intermediates. It is used to synthesize the insecticide omethoate, methylthizone and the herbicide glyphosate.
Package: 25kg/drum, can also be designed according to customer requirements.
Storage: Store in cool place. Keep container tightly closed in a dry and well-ventilated place.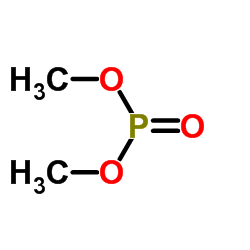 Related News: Because API companies usually adopt a different synthetic route from the original research company, compared with the drug itself, the impurities contained in the generic drug API have not been verified by the original drug for many years of use and require more careful testing and control.6-metil-5-nitropiridin-2-amina CAS:22280-62-2 Trial results demonstrated that Oligomannate statistically improved cognitive function in mild-to-moderate AD patients as early as week 4 and the benefit was sustained at each follow-up assessment visit," Shanghai Green Valley Pharmaceuticals, which developed the drug along with two academic institutions in China, said in a statement.6-fluoro-2-(oxiran-2-yl)-3,4-dihydro-2H-chromene API (Active Pharmaceutical Ingredient) means the active ingredient which is contained in medicine.3-Cyanobenzylchloride DMF is the main management method for APIs in developed countries in Europe and the United States. Under the DMF system, API companies can submit DMF filing documents to the regulatory authority at any time, but the regulatory authority will not conduct technical reviews on them. When the drug is administered, the regulatory authority will associate and review the drug substance and the preparation.The quality of the drug substance determines the quality of the preparation, so its quality standards are very strict. Countries around the world have formulated strict national pharmacopoeia standards and quality control methods for their widely used drug substances.