We are Dimer Acid Diglycidyl Ester CAS:68475-94-5 manufacturer and supplier in China, Pls send inquiry of to info@nbinno.com of visit www.nbinno.com our official website should you have any interests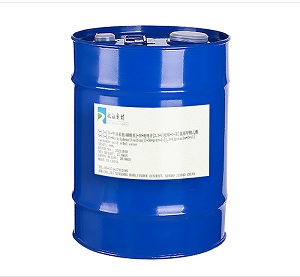 Dimer Acid Diglycidyl Ester
CAS: 68475-94-5

Specification
Items of Analysis
Standard of Analysis
Test Results
Appearance
Yellow transparent liquid, no mechanical impurities
Cloudy transparent liquid
Viscosity(mpa.s,25℃)
300-900
500
Epoxy value(eq/100g)
0.2-0.26
0.243
Hydrolyzable Chloride(%
≤2
0.231
Inorganic Chlorine
(mg/kg)
≤200
16
Moisture content(%)
≤0.1
0.05
Conclusion
Conform to the enterprise standard

Application
Dimer Acid Diglycidyl Ester is the diepoxide of a long chain aliphatic dimer acid. Dimer Acid Diglycidyl Ester is expected to find utility as a reactive additive which imparts a degree of flexibility to normally rigid epoxy systems. The low viscosity of Dimer Acid Diglycidyl Ester will reduce the viscosity of your formulation,allowing for increased filler loading and improved handling. Dimer Acid Diglycidyl Ester will increase toughness and tensile elongation and improve impact and thermal shock resistance.Improvements in tensile shear and peel adhesion will also be realized. These benefits are achieved, however, with some sacrifice in elevated temperature performance and chemical resistance.
➢ Floor coatings
➢ Adhesives
➢ Potting compounds
➢ Laminating
➢ Filament winding
➢ Grouts
➢ Joint Sealants

Package and storage
200L Drum.
This product should be stored in a cool, ventilated and dry place.

Market News:A nasal therapy, built upon on the application of a new engineered IgM antibody therapy for COVID-19, was more effective than commonly used IgG antibodies at neutralizing the COVID-19 virus in animal models, according to research recently published by The University of Texas Health Science Center at Houston (UTHealth), The University of Texas Medical Branch at Galveston (UTMB Health), the University of Houston, and IGM Biosciences, Inc. Synthase, 2-isopropylmalate (Saccharomyces cerevisiae clonepEOA347 gene LEU1) manufacturer.As we expand our offering into the US and beyond, NOVA aims to become the go-to partner for pharma and biotech companies for in silico clinical trial support. I am delighted to welcome Grégoire to the Novadiscovery team and look forward to working closely with him." 1,2,3,4,7,7-Hexachloro-5-((E)-2-ethoxy-vinyl)-bicyclo[2.2.1]hept-2-ene supplier.Grégoire Boutonnet, Chief Operating Officer of NOVA, said: "I am thrilled to be joining the NOVA team at this exciting period of growth as we launch the Jinkō platform towards wider adoption in the clinical trial development space. (4E,10E,12Z)-dimethyl 8,8-bis(methoxycarbonyl)-4-methyl-14-chloro-3-triisopropylsilyloxytrideca-4,10,12-trienedicarboxylate producer.