We are CYASORB THT 4611 manufacturer and supplier in China, Pls send inquiry of to info@nbinno.com of visit www.nbinno.com our official website should you have any interests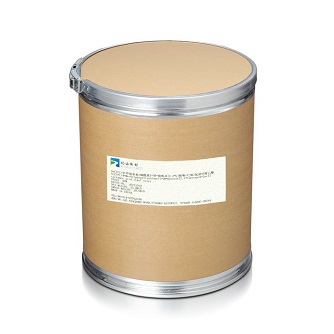 Synonym:
UV Absorber UV-4611
Light Stabilizer UV-4611
Ultraviolet Absorber UV-4611
UV-4611
Countertype or Equivalent:
Cytec Light Stabilizer Cyasorb THT 4611
Cytec Cyasorb THT 4611
CYASORB THT 4611
Specification:
Appearance: Yellow granular thermal weight loss temperature 343 ℃, 10%
Melting point: 75-90℃
Application:
4611 is a compound high-efficiency light stabilizer with the following characteristics
① Efficient UV resistance;
② Low color pollution and low volatility;
③ Extraction resistance;
④ Excellent long-term anti-stability, long-term resistance to ultraviolet light aging;
⑤ There is no frost or fog on the surface of the material.
Scope of use:
① Polyolefin PE, PP;
② Polyolefin thermoplastic elastomer TPO;
③ Thermoplastic elastomer TPE/TPR: SBS, SEBS, SIS, SEPS, TPO, TPV, TPU, TPVC, TPEE, TPA, nylon PA, etc.
Packing:
Packing specification: 20kg blue plastic drum
Storage conditions: Store the product in a cool, dry and ventilated place, keep the container tightly closed; keep away from light; keep away from fire and heat sources; keep away from strong oxidants and strong reducing agents.
Safety:
no data

Related products: (2S,4R)-4-Benzyl-4-[((S)-1-ethoxycarbonyl-2-phenyl-ethylcarbamoyl)-methyl]-5-oxo-2-phenyl-oxazolidine-3-carboxylic acid benzyl ester manufacturer / N-benzyl-N-{[6-(2,6-diethylphenyl)-4-methoxy-2-methylpyridin-3-yl]-methyl}-2-phenylethanamine supplier / 3(2H)-Furanone, 5-amino-4-(3-chlorophenyl)- producer