We are FR-685 manufacturer and supplier in China, Pls send inquiry of to info@nbinno.com of visit www.nbinno.com our official website should you have any interests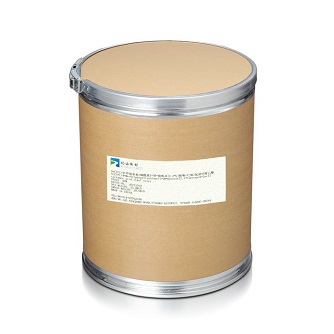 Synonym:
Brominated Polystyrene
Brominated copolymers of styrene and divinylbenzene
Flame Retardant FR-685
BPS
FR-685
Bromo polystyrene
Ethenyl-benzene homopolymer brominated
Flame retardant FR-685
Flame retardant BPS
Countertype or Equivalent:
Specification:
Appearance: Light yellow granules or powder Bromine content: ≥ 66.0%
Volatile matter: ≤ 0.10%
1% thermogravimetric temperature: ≥ 300℃
Application:
Brominated polystyrene is a brominated organic flame retardant, widely used in engineering plastics such as polybutylene terephthalate, polyethylene terephthalate, polyphenylene ether, nylon-66, etc.
Brominated polystyrene is mainly used in thermoplastic resins such as PA, PBT, PET, etc., and it needs to be used in conjunction with antimony compounds. In the case of flame retardant polyester, the addition amount of 10% (reinforced) to 17% (non-reinforced) can be assigned to the material UL94V-O grade (0.8mm). Material UL94V-O grade (0.8mm).
Brominated polystyrene is made of polystyrene by bromination and is mainly used as a flame retardant in engineering plastics. Since polystyrene (PS) is an engineering plastic, BPS has good compatibility with engineering plastics. It has the least impact on the mechanical properties of the material, and can guarantee more than 90% of the mechanical properties.
Packing:
Packing: 25KG/bag.
Storage conditions: This product is stored in a dry and ventilated warehouse; keep away from sunlight; avoid fire; avoid moisture, and keep it sealed.
Safety:
non-dangerous goods

Related products: RNA (human immunodeficiency virus 1 strain JC499 clone 1D/11 geneenv fragment) manufacturer / 2-amino-N-(4-(2-aminoacetamido)butyl)-N-(3-(2-aminoacetamido)propyl)acetamide supplier / N,N-Dimethyl-N'-(8-trifluoromethyl-benzo[4,5]thieno[3,2-d]pyrimidin-4-yl)-ethane-1,2-diamine; hydrochloride producer