We are Flame retardant DBDPE manufacturer and supplier in China, Pls send inquiry of to info@nbinno.com of visit www.nbinno.com our official website should you have any interests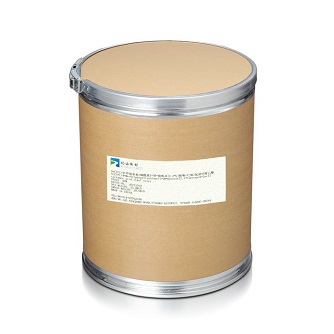 Synonym:
Decabromodiphenylethane
Diphenylethane decabromide
1,2-bis(2,3,4,5,6-pentabromophenyl)ethane
1,1′-(1,2-Ethylene)bis[pentabromobenzene]
DBDPE
1,2-Bis(pentabromophenyl)ethane
Decabromodiphenyl Ethane
2,2′,3,3′,4,4′,5,5′,6,6′-Decabromobibenzyl
1,1′-(Ethane-1,2-Diyl)Bis(Pentabromobenzene)
1,2-Bis(2,3,4,5,6-Pentabromophenyl)Ethane
Flame retardant DBDPE
Countertype or Equivalent:
Specification:
Appearance: White or light yellow fine powder Bromine content: ≥ 81%
Whiteness: ≥ 88
Heating loss: ≤0.1%
0.5% thermal weight loss temperature: ≥ 300℃
Application:
Decabromodiphenylethane is an environmentally friendly flame retardant without diphenyl ether structure, with good thermal stability and light stability. It is suitable for flame retardant of PE, PP, ABS, PBT, epoxy resin, silicone rubber, EPDM rubber, polyester fiber, cotton fiber, etc. Mainly used to replace decabromodiphenyl ether flame retardant, can be used in HIPS, ABS resin and PVC, PP and other plastics.
This product is a new, broad-spectrum, high-efficiency, additive, and environment-friendly flame retardant. It has excellent thermal stability and high bromine content, as well as strong UV resistance and low toxicity. Widely used in styrenic polymers, engineering thermoplastics, wire and cable coverings, insulators, elastomers and thermosetting plastics.
Packing:
Packing: 25KG/bag.
Storage conditions: This product is stored in a dry and ventilated warehouse; keep away from sunlight; avoid fire; avoid moisture, and keep it sealed.
Safety:
non-dangerous goods

Related products: 3-(tert-butyl)-1-methyl-N-(4-nitro-2-(trifluoromethyl)phenyl)-1H-pyrazole-5-carboxamide manufacturer / 1,3,4,7,8,9-Hexahydro-2H-azonin-2-on supplier / 6-amino-3-(2-chloro-ethyl)-benzo[e][1,3]oxazine-2,4-dione producer