We are Cytec Solvay Light Stabilizer CYASORB UV 3346 manufacturer and supplier in China, Pls send inquiry of to info@nbinno.com of visit www.nbinno.com our official website should you have any interests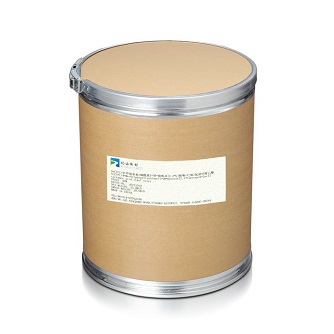 Synonym:
Light Stabilizer 3346
Poly{(6-morpholino-5-triazine-2,4-diyl)(2,2,6,6-tetramethylpiperidinyl)iminohexamethylene[(2,2, 6,6-Tetramethylpiperidinyl)-imino]}
Poly[N,N-bis(2,2,6,6-tetramethyl-4-piperidinyl)-1,6-hexanediamine-co-2,4-dichloro-6-morpholino-1,3,5-triazine]
Hindered amine light stabilizer 3346
Light Stabilizer 3346
UV-3346
Countertype or Equivalent:
Cytec Solvay Light Stabilizer CYASORB UV 3346
Cytec CYASORB UV 3346
Solvay CYASORB UV 3346
CYASORB UV 3346
Specification:
Appearance: Light yellow powder Content: ≥99%
Melting point: 75-90℃
Thermal weight loss temperature 343℃, 10%
Loss on drying: ≤0.80%
Melting point: 100.00-125.00℃
Application:
UV 3346 is a polymerized high molecular weight hindered amine light stabilizer. In addition to the parent containing hindered amine, there is a light stabilizer group triazine in the molecular structure.
UV 3346 has good compatibility with polyolefin and low color stain.
UV 3346 has long-term stability advantages for polyolefins (PP, PE/EVA).
Packing:
Packing: 25KG carton
Storage conditions: This product has good storage stability. High temperature and humidity should be avoided during storage and transportation. It should be stored in a cool, dry and ventilated place to prevent moisture and heat.
Safety:
no data

Related products: N-(4-((cyclohexylmethyl)amino)-6-((3-fluoro-4-methoxyphenyl)amino)-1,3,5-triazin-2-yl)pyrrolidine-2-carboxamide manufacturer / (μ3-CC6H5)CoMo2(CO)7(η5-Ind)[η5-CpC(O)CH3] supplier / ethyl 2-(4-chlorophenyl)-4-oxo-3,6-diphenyl-3,4-dihydro-2H-1,3-oxazine-5-carboxylate producer