We are ShinEtsu KBE-1003 manufacturer and supplier in China, Pls send inquiry of to info@nbinno.com of visit www.nbinno.com our official website should you have any interests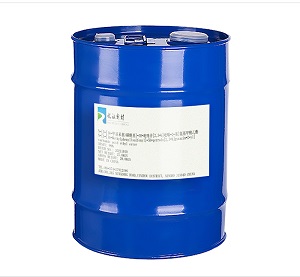 Synonym:
vinyltriethoxysilane
(triethoxysilyl)ethylene
Triethoxyvinylsilane
Silane coupling agent A-151
Silane coupling agent YDH-151
Triethoxyvinylsilane
vinyl-triethoxy-silane
Ethenyl(triethoxy)silane
Vinyltriethoxysilane
Ethenyltriethoxysilane
Countertype or Equivalent:
Evonik Degussa Dynasylan VTEO
Dow Corning Z-6518
Shin-Etsu Japan KBE-1003
WACKER GENIOSIL GF 56
United Carbon Corporation A-151
Dynasylan VTEO
Dow Corning Z-6518
ShinEtsu KBE-1003
Wacker GENIOSIL GF 56
Union Carbide A-151
Specification:
| | |
| --- | --- |
| Exterior | Colorless transparent liquid |
| content | 99% |
Application:
1. This product is suitable for polyethylene and copolymers of various complex shapes and all densities, suitable for large processing latitude, filled composite materials, etc., with high service temperature, excellent resistance to pressure cracking and memory. , abrasion resistance and impact resistance.
2. It has the functions of both coupling agent and crosslinking agent. The applicable polymer types are polyethylene, polypropylene, unsaturated polyester, etc. It can also be used to improve the affinity between glass fibers, inorganic fillers and vinyl-reactive resins. together. Commonly used in silane cross-linked polyethylene cables and pipes.
3. Encapsulant for the preparation of plastic encapsulating materials for electronic components. In 1 and 2 polybutadiene plastic sealing materials, this product is used to treat the filler quartz powder to improve the three-way bonding between the polybutadiene resin and the quartz powder surface, enhance the compactness of the plastic, and thus improve the moisture resistance of the plastic sealing material.
4. It is used as the surface moisture-proof treatment of electronic components, and can be used in the surface moisture-proof treatment of the anti-high voltage composite dielectric capacitor of the wafer type fine-tuning ceramic dielectric capacitor, so as to improve the moisture-proof performance and surface finish of the product, and improve the product qualification rate.
Packing:
Standard packaging is 180Kg iron drum and 900Kg IBC container.
Store in the original unopened container at 25℃ or below. The shelf life of this product is half a year from the date of production. Expired products can only be used after passing the test.
Safety:
non-dangerous goods

Related products: α-p-Nitro-benzyl-γ-methyl-L-glutamat manufacturer / Cyclopentanemethanol, 1-amino-3-phenyl- supplier / [2-Oxo-3-(triphenyl-λ5-phosphanylidene)-propyl]-propyl-carbamic acid ethyl ester producer