We are Dow Corning Z-1211 manufacturer and supplier in China, Pls send inquiry of to info@nbinno.com of visit www.nbinno.com our official website should you have any interests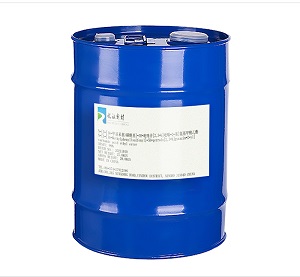 Synonym:
Methyl silicon trichloride
Trichloro(methyl)silane
methylsilicon
Monomethyltrichlorosilane
Methyltrichlorosilane
Trichloro(methyl)silane
Trichloromethylsilane
Countertype or Equivalent:
Dow Corning Z-1211
Shin-Etsu KA-13
Dow Corning Z-1211
ShinEtsu KA-13
Specification:
| | |
| --- | --- |
| Exterior | Colorless transparent liquid |
| content | 98%, 99% |
| Trimethylchlorosilane | 0.3%, 0.1% |
| Silicon tetrachloride | 0.2%, 0.1% |
Application:
Monomethyltrichlorosilane is the basic raw material of silicone products, mainly used to produce crosslinking agents such as methyltrimethoxysilane, methyltriethoxysilane, silicone resins, special coatings, building waterproofing agents and fumed whitening agents. carbon black.
Packing:
This product is packed in 200L iron drum (net weight 200Kg/drum). Please store and transport in a cool, ventilated and dry place, keep away from fire and heat sources, avoid direct sunlight, and store it in a sealed place. The lighting, ventilation and other facilities in the storage place are designed with explosion-proof type, and the switch should be located outdoors; the storage place should be equipped with fire-fighting equipment of the corresponding variety and quantity; during the storage process, check the product regularly for leakage. This product should be handled under nitrogen. Light loading and unloading during transportation to prevent
The packaging and containers are damaged; the transportation shall be carried out according to the prescribed route, and the route shall not be diverted or stopped during transportation.
Shelf life:
The shelf life of this product is six months. After the expiration date, it can be re-inspected according to the indicators of this standard. If the inspection results meet the requirements of the indicators of this standard, it can still be used.
Safety:
Dangerous Goods Classification 3

Related products: N-((6-((phenylimino)methyl)-4,5-dihydro-[1,1′-biphenyl]-2(3H)-ylidene)methyl)aniline manufacturer / 2-(2′-Hydroxy-3′-chlorophenyl)benzoxazole supplier / Butyl-6-hydroxy-7-octenoat producer