We are Didcyl Dimethyl Ammonium Chloride manufacturer and supplier in China, Pls send inquiry of to info@nbinno.com of visit www.nbinno.com our official website should you have any interests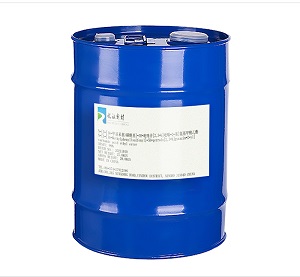 Synonym:
Didecyldimethylammonium chloride
Dimethyl Didecyl Ammonium Chloride
Didecyldimethylammonium chloride
Dimethylbisdecylammonium chloride
double decyl dimethyl ammonium chloride
Didecyldimethylammonium chloride
Dimethyldiisodecylammonium chloride
Didecyldimethylammonium chloride
Didecyldimethylammonium chloride
CP Bisdecyl Dimethyl Ammonium Chloride
D1021
DDAC
Didcyl Dimethyl Ammonium Chloride
N,N-Didecyl-N,N-dimethylammonium Chloride
Countertype or Equivalent:
Specification:
Appearance: colorless to light yellow liquid Active content: 40±2%, 70±2%, 80±2%
PH value: 5.0-7.0
Free amine hydrochloride:≤1.5%
Application:
It is widely used in oil field sterilization, medicine and health, industrial circulating water sterilization and algae killing, oil field drilling, etc. Its sterilization effect is better than the most widely used dodecyl dimethyl benzyl ammonium chloride.
This product is an excellent broad-spectrum fungicide with the functions of sterilization, mildew resistance and corrosion inhibition. It is used as a fungicide in industrial water treatment, animal husbandry sterilization, swimming pool sterilization and other industries. Its bactericidal effect is stronger than that of 1227, so it is often used as a substitute for 1227 fungicides after they become resistant.
This product is also a very good softener, emulsifier and antistatic agent.
This product plays an important role as a fungicide in the fields of medicine and health, and the sterilization treatment of secondary re-injection water in oilfield production.
Packing:
Packing: 25kg/drum, 200kg/drum, ton drum
Storage conditions: This product is stored in a dry and ventilated warehouse; keep away from sunlight; avoid fire; avoid moisture, and keep it sealed. Do not mix with anionic surfactants, dyes or auxiliaries; it is easy to absorb water and should be stored properly.
Safety:
non-dangerous goods

Related products: 6,7-dibromo-2H-pyrrolo[1,2-a]pyrazin-1-one manufacturer / ethyl 4-chloro-2-hexoxyimino-3-oxobutanoate supplier / Prost-13-en-1-oic acid, 9,15-dioxo-, methyl ester, (13E)- producer