We are BASF Tinuvin 944 manufacturer and supplier in China, Pls send inquiry of to info@nbinno.com of visit www.nbinno.com our official website should you have any interests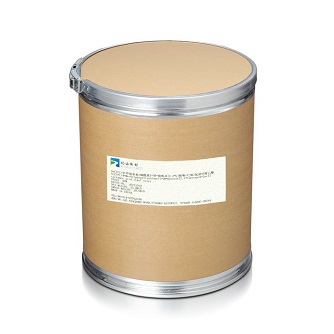 Synonym:
Light Stabilizer 944
Hindered Amine Light Stabilizer 944
UV absorber UV-783
Poly{[6-[(1,1,3,3-tetramethylbutyl)amino]]-1,3,5-triazine-2,4-[(2,2,6,6,-tetra Methyl-piperidinyl)imino]-1,6-hexadiene[(2,2,6,6-tetramethyl-4-piperidinyl)imino]}
N,N-bis-(2,2,6,6-tetramethyl-4-piperidinyl)-1,6-hexanediamine and 2,4,6-trichloro-1,3,5-tris The reaction product of oxazine polymers and 1,1,3,3-tetramethylbutylamine
Hindered amine light stabilizer 944
Light Stabilizing Agent 944
Photo-stabilizer 944
HALS-944
HS-944
UV-783
UV-944
Countertype or Equivalent:
BASF light stabilizer Tinuvin 944
BASF Tinuvin 944
BASF Tinuvin 944
BASF light stabilizer Chimassorb 944
BASF Chimassorb 944
BASF Chimassorb 944
Specification:
Appearance: White or light yellow powder Content: ≥98%
Volatile matter: ≤ 0.5%
Ash: ≤ 0.1%
Melting point: 110℃-130℃
Transmittance:
425nm: ≥93%
500nm: ≥95%
Application:
Light Stabilizer 944 is a high molecular weight hindered amine light stabilizer with excellent compatibility, good extraction resistance and low volatility.
Light Stabilizer 944 applications include polyolefins (PP, PE), olefin copolymers such as EVA, and polypropylene and elastomer blends. It imparts excellent light stability to thin articles, especially fibers and films. In thick sections, it is especially suitable for polyethylene products.
The presence of sulfur or halogen types may affect Light Stabilizer 944 action.
Its concentration range is between 0.1% and 2.0%, depending on the material being added, processing conditions and application.
Packing:
Packing: 25kg carton/drum
Storage conditions: This product has good storage stability. High temperature and humidity should be avoided during storage and transportation. It should be stored in a cool, dry and ventilated place to prevent moisture and heat.
Safety:
no data

Related products: (S)-2-amino-1-(piperidin-1-yl)-4-((thiophen-2-ylmethyl)amino)butan-1-one dihydrochloride manufacturer / 4-(1,1-dimethyl-butylsulfanyl)-2-methyl-pent-2-ene supplier / Oxidase, cytochrome (Asparagopsis taxiformis clone AT1076mitochondria-encoded gene cox2 subunit II C-terminal fragment) producer