We are BASF 783 manufacturer and supplier in China, Pls send inquiry of to info@nbinno.com of visit www.nbinno.com our official website should you have any interests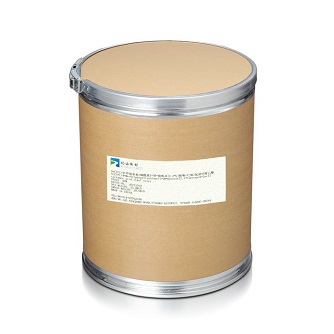 Synonym:
Light Stabilizer 783
Hindered Amine Light Stabilizers
Compound light stabilizer
50% light stabilizer 944+50% light stabilizer 622
Poly{[6-[(1,1,3,3-Tetramethylbutyl)amino]]-1,3,5-triazine-2,4-bis[(2,2,6,6,- Tetramethyl-piperidinyl)imino]-1,6-2diene[(2,2,6,6-tetramethyl-4-piperidinyl)imino]} and polysuccinic acid (4 -Hydroxy-2,2,6,6-tetramethyl-1-piperidineethanol) complex
Mixture of Poly[[6-[(1,1,3,3-tetraMethyl butyl) aMino]-1,3,5-triazine-2,4-diyl][[(2,2,6,6-tetraMethyl- 4-piperidyl)iMino]]&DiMethyl succinate polyMer with 4-hydroxy-2,2,6,6-tetraMethyl-1-piperidineetha
Hindered amine light stabilizer 783
Light stabilizer 783
Countertype or Equivalent:
BASF light stabilizer Tinuvin 783
BASF 783
BASF Tinuvin 783
Specification:
Appearance: White or light yellow powder Content: ≥99%
Flash point: >192° c
Volatile matter: ≤ 1%
Ash: ≤ 0.1%
Melting point: 55℃ – 140℃
Transmittance:
425nm: ≥90
500nm: ≥93%
Application:
Light stabilizer 783 is a high molecular weight compound hindered amine light stabilizer. It has excellent light stabilization performance and long-term thermal stability, low volatility, and resistance to extraction. It is especially suitable for polypropylene fibers, flat yarns, linear Low density polyethylene, low density polyethylene products.
Light stabilizer 783 is a composite product of the latest generation of polymerized high molecular weight hindered amine light stabilizers. It has good thermal stability during processing, good compatibility and resistance to water extraction. This product plays a low-concentration and high-efficiency anti-photothermal degradation effect by capturing free radicals, removing the harm of free radicals, decomposing hydroperoxides, and quenching excited state energy. The mechanism of action of different hindered amine light stabilizers, in this system, obtains the best complementary effect. The role of the active group has been strengthened, and the synergy has been brought into full play. This product is an excellent general-purpose light stabilizer for thick or thin products, with an excellent price-performance ratio.
This product is a general-purpose and excellent light stabilizer for high polymers. It can be used in polyethylene, polypropylene, polyurethane, polyoxymethylene, polyamide, and polyester elastomers to prevent light and heat aging. It can also be used in ABS and engineering plastics. application. Used in LDPE or LLDPE agricultural film systems, in the application of reduced concentration, this product has a better price-performance ratio than the current best hindered amine light stabilizer.
Packing:
Packing: 25kg carton/drum
Storage conditions: This product has good storage stability. High temperature (maximum temperature 30℃) and humidity should be avoided during storage and transportation. It should be stored in a cool, dry and ventilated place to prevent moisture and heat.
Safety:
non-dangerous goods

Related products: ethyl 3-(2-((butoxycarbonyl)amino)ethyl)-1H-indazole-1-carboxylate manufacturer / Imidazo[1,5-a]pyridine, 5-(1-naphthalenyl)- supplier / 1,2,3,4,9-Pentachloranthracen producer