We are BASF Tinuvin234 manufacturer and supplier in China, Pls send inquiry of to info@nbinno.com of visit www.nbinno.com our official website should you have any interests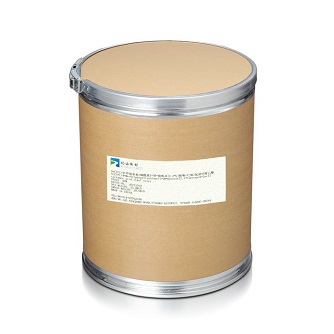 Synonym:
UV absorber UV-234
Light Stabilizer UV-234
2-(2H-benzotriazol-2-yl)-4,6-bis(1-methyl-1-phenethyl)-phenol
2-(2-Hydroxy-3,5bis(a,a-dimethylbenzyl)phenyl)benzotriazole
2-(2H-benzotriazole-2)-4,6-bis(1-methyl-1-phenylethyl)phenol
2-(2H-benzotriazol-2-yl)-4,6-bis(1-methyl-1-phenylethyl)phenol
2-(2H-benzotriazol-2-yl)-4,6-bis(1-methyl-1-phenethyl)phenol
2-(2-Hydroxy-3,5bis(A,A-dimethylbenzyl)phenyl)benzotriazole
2-(2H-Benzotriazol-2-yl)-4,6-bis(1-methyl-1 phenylethyl)phenol
Ultraviolet Absorber UV-234
UV-234
Countertype or Equivalent:
BASF light stabilizer Tinuvin234
BASF Tinuvin234
BASF Tinuvin234
Specification:
Appearance: off-white powder Content: ≥99%
Melting point: 137-141°C
Volatile matter: ≤0.3%
Ash: ≤0.1%
Transmittance:
460nm: ≥97%
500nm: ≥98%
Application:
Ultraviolet absorber UV-234 is an excellent light stabilizer for PE, PP, polyester and coatings. Very effective for polymers that need to be processed at high temperatures without loss of UV absorption, such as polycarbonates, polyesters, polyacetals, polyamides, polyphenylene sulfides, polyphenylene oxides, aromatic copolymers , thermoplastic polyurethane, polyurethane fiber, and polyvinyl chloride, styrene monomer and copolymer. Can also be applied to molds, films, sheets and fibers.
Packing:
Packing: Packed in cardboard drum lined with plastic bag, net weight 25kg
Storage conditions: Avoid sunlight, high temperature and humidity, and avoid light stabilizers containing sulfur or halogen elements. It needs to be stored in a sealed dry place away from light.
Safety:
non-dangerous goods

Related products: methyl (3S,7R,9R,10R,13R,17R)-17-((2R,5S)-5,6-dimethylheptan-2-yl)-3-hydroxy-10,13-dimethyl-2,3,4,7,9,10,11,12,13,15,16,17-dodecahydro-1H-cyclopenta[a]phenanthrene-7-carboxylate manufacturer / 3α-20,29-dihydrobetulunic acid supplier / Peptide,(Lys-Asp-Xaa-Xaa-Gly-Asn-Glu-Val-Asn-Gly-Ile-Asn-Gly-Xaa-Pro-Lys-Gly-Tyr) producer