We are Isopropylate phenyl Diphenyl Phosphate manufacturer and supplier in China, Pls send inquiry of to info@nbinno.com of visit www.nbinno.com our official website should you have any interests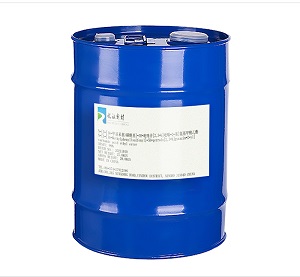 Synonym:
Isopropyl Phosphate
Triisopropylphenyl Phosphate
Isopropylphenol Phosphate
Isopropyl triaryl phosphate
isopropylated triphenyl phosphate
IPPP
Triisopropylated phenyl phosphate
Isopropylate phenyl Diphenyl Phosphate
Phenyl, isopropylate phosphate (3:1)
Tris[4-(propan-2-yl)phenyl]phosphate
2-(1-methylethyl)phenyl dihydrogen phosphate
Isopropylate Triphenyl Phosphate
Flame retardant IPPP
Countertype or Equivalent:
Specification:
Appearance: Colorless or light yellow transparent liquid Acid value, mgKOH/g: ≤0.10
Chroma (APHA):≤50
Heating loss (100 ℃ 3h): ≤ 0.15%
Moisture: ≤0.1%
Application:
This product is mainly used as flame retardant plasticizer for rubber, resin and plastic. It can be widely used in various soft PVC materials, flexible polyurethane materials, phenolic resins, fiber resins, synthetic rubber products, and IPPP is also used as a flame retardant additive for the production and processing of engineering resins, such as modified PPO, polycarbonate, poly Carbonate synthetic materials, etc., are the replacement products of tricresyl phosphate (TCP).
Isopropylated triphenyl phosphate is added as a plasticizer or flame retardant in PVC, PU, PE, PP, PC/ABS, PPO/HIPS, PVAC, PS, fabric coatings, circuit boards, textiles, phenolic resins, poly Vinyl, artificial leather, film, sheet, conveyor belt, air duct, floor material cable, synthetic resin, plastic, rubber and fiber to increase the product's process performance, anti-pollution, mildew resistance and wear resistance; can also be added in lubricating oil and in hydraulic solution.
Packing:
Packing: 200kg/230kg galvanized iron drum
Storage conditions: This product is stored in a dry and ventilated warehouse; keep away from sunlight; avoid fire; avoid moisture, and keep it sealed.
Safety:
non-dangerous goods

Related products: 5-((3aR,4R)-5-hydroxy-4-((E)-3-hydroxy-4,4-dimethylnon-1-en-1-yl)-6,6-dimethylhexahydro-2H-cyclopenta[b]furan-2-yl)pentanoic acid manufacturer / allyl (S)-4-(2-((((9H-fluoren-9-yl)methoxy)carbonyl)amino)-6-((tert-butoxycarbonyl)amino)hexanamido)butanoate supplier / Glycine, L-cysteinyl-L-glutaminyl-L-tyrosyl-L-asparaginyl-L-threonyl- producer