We are Divinyltetramethyldisiloxane platinum salt manufacturer and supplier in China, Pls send inquiry of to info@nbinno.com of visit www.nbinno.com our official website should you have any interests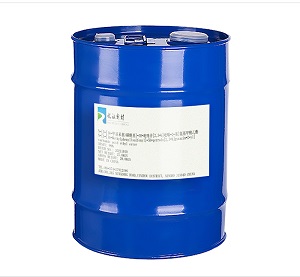 Synonym:
Custer Platinum Catalyst
Custer catalyst
Platinum hardener
Platinum water
Platinum-Divinyltetramethyldisiloxane
Divinyltetramethyldisiloxane platinum complex
1,3-Divinyl-1,1,3,3-tetramethyldisiloxane platinum complex
1,3-Divinyl-1,1,3,3-tetramethyldisiloxane platinum (0)
Platinum(0)-1,3-Divinyl-1,1,3,3-Tetramethyldisiloxane
Divinyltetramethyldisiloxane platinum salt
KARSTEDT catalyst
Platinum(0)-1,3-divinyl-1,1,3,3-tetramethyldisiloxane
Platinum,1,3-diethenyl-1,1,3,3-tetramethyldisiloxane
1,3-Divinyl-1,1,3,3-tetramethyl-disiloxane-platinum (0)
Platinumvinylsiloxane
Karstedt Catalyst Solutions
Countertype or Equivalent:
Specification:
Appearance: Colorless transparent liquid Purity: 99.0%
Theoretical metal content: Catalysts of any specification with platinum content ranging from 500ppm to 200,000ppm can be customized according to user requirements.
Application:
A powerful hydrosilylation catalyst for the preparation of trans-β-silanes. For hydrosilylation reaction. application:
1Vulcanizing agent and catalyst for molding compound rubber and silicone tube extrusion rubber and baby pacifier and bottle rubber.
2 Addition type potting glue, silicone sheet, mold glue, pad printing glue, silicone ink, silicone resin, silicone gel as catalyst.
3 As a catalyst in the synthesis of polyether modified silicone oil and amino silicone oil.
4 Catalyst for pressure-sensitive adhesive in PET silicone protective film.
Packing:
Packaging: customized according to customer requirements
Storage: Store in a cool, dry and ventilated place, sealed storage, away from fire and heat sources, and avoid mixing with food and eating utensils.
Safety:
UN1307/hazard class 3/packing group III

Related products: Peptide, (Cys-Xaa-Cys-Xaa-Xaa-Xaa-Xaa-Xaa-Gly-Xaa-Xaa-Cys) manufacturer / 3-phenyl-1H-isochromene supplier / 4-(4-(((R)-1-butyl-3-((R)-hydroxy(tetrahydro-2H-pyran-4-yl)methyl)-2,5-dioxo-1,4,9-triazaspiro[5.5]undecan-9-yl)methyl)phenoxy)-N-isobutyl-3-methoxybenzamide producer