We are Ammonium polyphosphate manufacturer and supplier in China, Pls send inquiry of to info@nbinno.com of visit www.nbinno.com our official website should you have any interests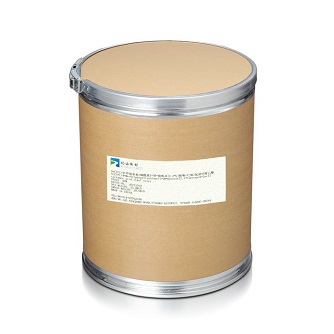 Synonym:
Ammonium polyphosphate
Flame Retardant R-A Powder
Ammonium polyphosphate
Ammonium Polyphosphate
Condensed Ammonium Phosphate
Ammonium polyphosphate flame retardant
APP
Ammonium polyphosphate
Flame retardant APP
Countertype or Equivalent:
Specification:
Appearance: White powder Ammonium polyphosphate content: 99%
Phosphorus Pentoxide:> 71%
Nitrogen:> 14%
Density (g/cm3): 1.9
Decomposition temperature:> 275℃
Solubility (25℃):< 0.2g/100mlH 2 O
PH:5.5~7.5
Application:
Used as cyclizing agent and acylating agent, etc. It can also be used to formulate a variety of high-efficiency intumescent fire-retardant coatings, which can be used for fire-retardant treatment of high-rise buildings, ships, trains, and cables; for fire-retardant treatment of wood, plywood, fiberboard, paper, and fiber; for plastics, resins, and rubber. It is the main flame retardant additive of intumescent flame retardant (IFR); it can also be made into dry powder fire extinguishing agent for large-scale fire extinguishing such as forests and coal fields.
It is the main raw material for composite flame retardants such as plastics and rubber. It is suitable for plastics (PP, PE, PVC, etc.), polyester, rubber, various high-grade intumescent fire retardant coatings and other fields.
Product advantages:
1. It is a halogen-free environment-friendly flame retardant with nitrogen structure, it is type II ammonium polyphosphate.
2. The product has high polymerization degree, good thermal stability, low hygroscopicity and small dosage, which is beneficial to reduce production cost.
3. It is different from halogen-containing flame retardants. During combustion, the product's expanded carbon layer provides thermal and air isolation, and is characterized by low smoke, low toxicity and no molten droplets. It is an efficient inorganic environment-friendly flame retardant material.
4. The PH value is close to neutral, and there is no corrosion to the production equipment, which reduces the production cost from another perspective.
5. It can synergize with aluminum hydroxide, and the effect is better.
Packing:
Packing: 25kg/cardboard drum
Storage conditions: This product is stored in a dry and ventilated warehouse; keep away from sunlight; avoid fire; avoid moisture, and keep it sealed.
Safety:
non-dangerous goods

Related products: 2-(7-(bis((1H-benzo[d]imidazol-2-yl)methyl)carbamoyl)-3-oxo-4-phenethyl-2,3,4,5-tetrahydro-1H-benzo[e][1,4]diazepin-2-yl)acetic acid manufacturer / [(η(1)-N-t-Bu)SiMe2CH2(η(5)-C13H8)]Zr(CH2SiMe3)2 supplier / 2-[3-(3-ethyl-3H-benzothiazol-2-ylidene)prop-1-enyl]-3-methylbenzoxazolium iodide producer