We are Flame Retardant Plasticizer BDP manufacturer and supplier in China, Pls send inquiry of to info@nbinno.com of visit www.nbinno.com our official website should you have any interests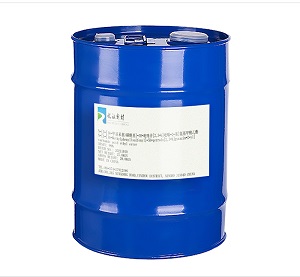 Synonym:
Flame Retardant BDP
Bisphenol A bis(diphenyl phosphate)
Bisphenol A bis(diphenyl phosphate)
(1-Methylethylene)bis-4,1-phenylene tetraphenyl phosphate
Flame Retardant Plasticizer BDP
Oligomeric bisphenol A bis(diphenyl phosphate)
Oligomeric phosphate flame retardant BDP
BDP
Bisphenol-A Bis(Diphenyl Phosphate)
Flame retardant BDP
Countertype or Equivalent:
Specification:
Appearance: Colorless to pale yellow transparent liquid Color: ≤80APHA
BDP content: 80-89%
TPP content:≤3.0%
Phenol content:≤500PPM
Moisture: ≤0.1%
Acid value:≤0.1mg KOH/g
Viscosity (40°C): 1800-2600
Application:
BDP bisphenol A bis(diphenyl phosphate) flame retardant is a special halogen-free phosphorus flame retardant, suitable for flame retardant PVC, cellulose resin, synthetic rubber, phenolic resin, epoxy resin, polybenzyl ester, Polyester fiber, small migration, less volatilization loss, can improve thermal aging performance, increase heat distortion temperature, can improve flexibility, can maintain excellent fluidity in the mold and reduce ablation, suitable for modified polyester Phenyl ether (MPPO), PC/ABS alloy, polyurethane foam, etc., and also a flame retardant, thickener, and extreme pressure wear-resistant agent for grease.
BDP is an oligomeric phosphate flame retardant designed for engineering resin applications such as polyphenylene ether alloys and PC/ABS. Due to its low volatility and high thermal stability, this phosphorus flame retardant can withstand the high processing temperatures required by many engineering resins.
The processing characteristics of a wide range of thermoplastics, including ABS and HIPS, favor high flow in thin-walled moldings and other high-performance applications.
The BDP level is 8 to 15 phr to provide flame retardancy to a wide variety of resins. When used as a processing aid, 1 to 3 phr of BDP is added to thermoplastics to improve melt flow.
Packing:
Packing: 200kg/plastic drum
Storage conditions: This product is stored in a dry and ventilated warehouse; keep away from sunlight; avoid fire; avoid moisture, and keep it sealed.
Safety:
non-dangerous goods

Related products: (5,5,5-trifluoro-4-(trifluoromethyl)pent-3-en-1-yl-2-d)benzene manufacturer / N-cyclohexyl-N-ethyl-4-methyl-3,5-dioxo-1,2,4-oxadiazolidine-2-carboxamide supplier / (3R,4R,1'R,2'S)-3-(1′-Acetamido-2′-methoxy-2′-Methyl)pentyl-4-aminocyclopent-1-ene-1-carboxylic acid producer