We are N-(Ethoxycarbonylphenyl)-N-Methyl-N-Phenylformamidine manufacturer and supplier in China, Pls send inquiry of to info@nbinno.com of visit www.nbinno.com our official website should you have any interests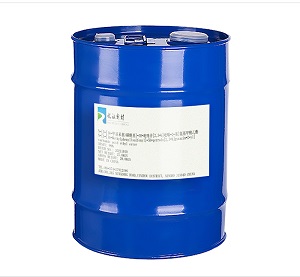 Synonym:
UV Absorber UV-1
Light Stabilizer UV-1
Ethyl 4-[[(methylphenylamino)methylene]amino]benzoate
N-(Ethoxycarbonylphenyl)-N-methyl-N-phenylamidine
N-(Ethoxycarbonylphenyl)-N-methyl-N-phenylamidine
N-(Ethoxycarbonylphenyl)-N-Methyl-N-Phenylformamidine
Ethyl 4-[[(methylphenylamino)methylene]amino]benzoate
Ultraviolet Absorber UV-1
UV-1
Countertype or Equivalent:
Specification:
Appearance: Light yellow liquid Content: ≥98.5%
Moisture: ≤0.1%
Penetration rate: ≥70%
Chroma: ≤2.2
Application:
Two-component polyurethane coatings, flexible polyurethane foams and polyurethane thermoplastic elastomers, especially for microcellular foams, integral skin foams, traditional rigid foams, semi-rigid, flexible foams, fabric coatings, some adhesives, sealants and Elastomers as well as polyurethane products such as polyvinyl chloride, vinyl polymers with excellent light stability, such as acrylic resins.
Ultraviolet absorber UV-1 is a formamidine type high-efficiency ultraviolet absorber that can effectively prevent the yellowing of high-molecular polymers such as two-component polyurethane coatings, polyurethane flexible foams, and polyurethane thermoplastic elastomers, and has obvious anti-yellowing. effect. It can effectively absorb the ultraviolet light of 240-350nm, almost completely absorb the ultraviolet light of 300-330nm, the maximum absorption peak is 308nm, and in the region of 300-330nm, polyurethane is easily degraded by radiation, so the ultraviolet absorber GSUV-1 can effectively inhibit The photocatalytic degradation of high molecular polymers can enhance the color stability of products and prolong the service life, especially in polyurethane products such as microcellular foam, integral skin foam, traditional rigid foam, semi-rigid foam, soft foam, fabric coating, certain Some polymers such as adhesives, sealants and elastomers have excellent light stability properties.
Packing:
Packing: Packed in cardboard drum lined with plastic bag, net weight 25kg
Storage conditions: This product has good storage stability. High temperature and humidity should be avoided during storage and transportation. It should be stored in a cool, dry and ventilated place to prevent moisture and heat.
Safety:
non-dangerous goods

Related products: [2-(4-iodophenyl)ethynyl]triisopropylsilane manufacturer / 2-[2-(3-Methoxy-phenyl)-ethyl]-1,2,3,4,5,6,7,8-octahydro-isoquinoline; hydrochloride supplier / 17-Acetoxy-A-homo-19-nor-Δ1,10.4a.6-prgnatriendion-(4.20) producer