We are (2,3,4,6-Tetraphenyl-5-phosphonatooxy-phenyl) phosphate manufacturer and supplier in China, Pls send inquiry of to info@nbinno.com of visit www.nbinno.com our official website should you have any interests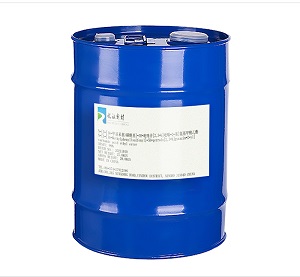 Synonym:
Resorcinol Tetraphenyl Diphosphate
Resorcinol bis(diphenyl phosphate)
1,3-phenylene tetraphenyl phosphate
1,3-Benzenediol bis(diphenyl phosphate)
RDP
Tetraphenyl m-phenylene bis(phosphate)
Benzene-1,3-diyl tetraphenyl bis(phosphate)
(2,3,4,6-Tetraphenyl-5-phosphonatooxy-phenyl) phosphate
Tetraphenyl resorcinol bis(diphenylphosphate)
Resorcinol Bis (diphenyl phosphate)
Flame retardant RDP
Countertype or Equivalent:
Specification:
Appearance: Colorless to pale yellow transparent viscous liquid Color: ≤80APHA
Acid value:≤0.1mg KOH/g
Moisture: ≤0.05%
Phosphorus content: ≥10.8%
TPP content: ≤5.0%
Phenol content: ≤500(ppm)
Application:
RDP is a halogen-free phosphate flame retardant, which has the advantages of low volatility and excellent thermal stability, which can meet the needs of engineering plastics processing. It can be used as a flame retardant for engineering plastics such as PC/ABS and PPO/HIPS.
Packing:
Packing: 250kg/iron drum
Storage conditions: This product is stored in a dry and ventilated warehouse; keep away from sunlight; avoid fire; avoid moisture, and keep it sealed.
Safety:
non-dangerous goods

Related products: methyl 8-((1S,2R,3R,5S)-3,5-dihydroxy-2-((S,E)-3-hydroxypent-1-en-1-yl)cyclopentyl)octanoate manufacturer / (Z)-2-cyano-1-(4-(6-oxo-3-phenylpyridazin-1(6H)-yl)butyl)-3-(prop-2-yn-1-yl)guanidine supplier / N-phenyl-1-adamantanemethylamine hydrochloride producer