We are WACKER SEMICOSIL 8MCTS manufacturer and supplier in China, Pls send inquiry of to info@nbinno.com of visit www.nbinno.com our official website should you have any interests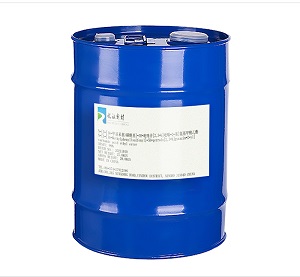 Synonym:
Octamethyl silicone oil
Octamethylcyclotetrasilyl ether
D4
Octamethylcyclotetrasiloxane
Octamethylcyclotetrasiloxane
2,2,4,4,6,6,8,8-Octamethyl-1,3,5,7,2,4,6,8-tetroxatetrasilocane
Countertype or Equivalent:
WACKER SEMICOSIL 8MCTS
Wacker SEMICOSIL 8MCTS
Specification:
| | |
| --- | --- |
| Exterior | Colorless transparent liquid |
| content | 99% |
Application:
The primary form of dimethyl cyclosiloxane is mainly used for ring-opening polymerization to form silicone oil, silicone rubber and silicone resin with different degrees of polymerization. These polymers are further processed into products widely used in construction, electronics, textile, automotive, personal care, food, machining and other fields, and also have a small number of direct applications.
It is the basic raw material of silicone oil (modified silicone oil), silicone emulsion, silicone rubber, silicone resin and other silicone products, and can also be directly used as rubber filler treatment agent and cosmetic raw material.
Packing:
Standard packaging is 180Kg iron drum and 900Kg IBC container.
Octamethylcyclotetrasiloxane should be protected from fire, rain, moisture, sunscreen, and impurities such as acid and alkali during transportation;
The storage temperature of octamethylcyclotetrasiloxane should be between 20℃~40℃. When the temperature is lower than 17℃, keep warm and prevent freezing. Under the conditions of packaging, transportation and storage in accordance with the standard GB/T 20435-2006, this product has a shelf life of 6 months from the date of production. If it is overdue, it can be re-inspected. If the inspection results meet the requirements of this standard, it can still be used.
Safety:
non-dangerous goods

Related products: N-tert-butoxycarbonyl 1-(5-[N',N'-dimethyl]aminobenzofur-7-yl)-2-aminopropane manufacturer / 6,7,8,8a-tetrahydro-2H,5aH-cyclopenta[b][1,4]dioxepine supplier / 3,6,8-tribromochromen-4-one producer