We are Iodopropynyl Butyl Carbamate manufacturer and supplier in China, Pls send inquiry of to info@nbinno.com of visit www.nbinno.com our official website should you have any interests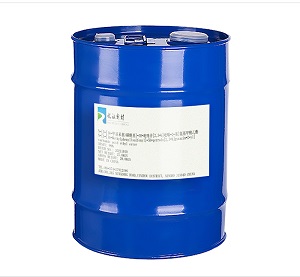 Synonym:
iodopropynyl n-butylcarbamate
Iodopropynylbutylcarbamate
3-iodo-2-propynyl-butylcarbamate
3-iodo-2-propynyl-N-butylcarbamate
iodopropynyl n-butylcarbamate
iodopropynyl n-butylcarbamate
Iodopropynyl Butyl Carbamate
N-butylcarbamate-3-iodo-2-propynyl ester
IPBC
Iodopropynyl butylcarbamate
3-Iodo-2-Propynyl N-butylcarbamate
3-Iodo-2-PropynyI ButylCarbamate
3-Iodoprop-2-yn-1-yl butylcarbamate
2-(1-Iodoethyl)pent-3-yn-1-yl carbamate
Countertype or Equivalent:
Specification:
Appearance: white to light yellow powder Active content (%): ≥99
Specific gravity (25℃): 1.51-1.57
pH value (0.1% aqueous solution): 5
Melting point (℃): 65-68
Light stability: good
Application:
IPBC is an environmentally friendly and low-toxicity fungicide. It has special effects on mold and yeast. It has high-efficiency and long-lasting bactericidal and mildew-proof ability. It is widely used and has broad-spectrum antibacterial activity. the inhibitory effect. Mainly used in cosmetics, daily chemicals, paints, leather, plastics, wood, metal cutting fluid, discoloration control of wood, textiles, paper industry, ink, adhesives, etc. This product is a new anti-dandruff, anti-itch, antiseptic and antiseptic. At the same time, this product has low toxicity and no irritation under the use concentration (≤ 0.1%).
Packing:
Packing: 25kg cardboard drum
Storage conditions: This product is stored in a dry and ventilated warehouse; keep away from sunlight; avoid fire; avoid moisture, and keep it sealed.
Safety:
Hazard classification 6.1

Related products: 2,2-dichloroethyl(naphthalen-1-yl)silicon manufacturer / hydroxy-dimethyl-naphthalen-1-ylsilane supplier / triethyl(1-triethylsilylpropyl)silane producer