We are BASF TINUVIN 770 manufacturer and supplier in China, Pls send inquiry of to info@nbinno.com of visit www.nbinno.com our official website should you have any interests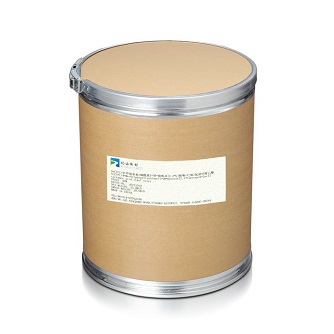 Synonym:
Light Stabilizer 770
Bis(2,2,6,6-tetramethyl-4-piperidinyl)sebacate
Bis(2,2,6,6-tetramethyl-4-piperidine
Bis(2,2,6,6-tetramethyl-4-piperidinyl) sebacate
Bis-2,2,6,6-tetramethylpiperidinol ester
Bis(2,2,6,6-tetramethyl-4-piperidyl)sebacate
Light Stabilizing Agent 770
Light Stabilizer 770
UV-770
Countertype or Equivalent:
BASF light stabilizer TINUVIN 770
BASF TINUVIN 770
BASF TINUVIN 770
Specification:
Appearance: White or light yellow powder Content: ≥99%
Flash point: > 150 ° c
Solubility (20℃)
① Water: 0.01
② Methanol: 38
③ Ethanol: 50
④ Acetone: 19
⑤ CH2Cl2: 56
⑥ Alkane: 5
Volatile matter: ≤ 0.2%
Ash: ≤ 0.1%
Melting point: 81-85°C
Transmittance:
425nm: ≥98%
500nm: ≥99%
Application:
Light stabilizer 770 is a low molecular weight hindered amine light stabilizer. Its efficacy is better than that of UV absorbers and nickel-containing stabilizers. Light stabilizer 770 has good thermal stability. Contrary to UV absorbers, it does not absorb visible spectrum. , so it is not affected by the thickness of the plastic and will not affect the color of the plastic. Particularly suitable for plastics requiring good light stability such as polypropylene, polyurethane, HDPE, polystyrene, high impact polystyrene, EPDM, ABS, SAN, ASA, polyamides and polyacetals (polyacetals), etc. Used together with UV absorber series, such as UV326, UV328, etc., it has better synergistic effect and better photostability. The general dosage is 0.2-1%.
Light stabilizer 770 is a hindered amine light stabilizer with high efficiency and low toxicity. It has significant anti-photooxidative aging (sunscreen) effect. When used in combination with antioxidants, it can improve heat resistance, especially for polypropylene and high-density polyethylene. Its atmospheric aging resistance is far superior to that of general UV absorbers and quenchers (nickel-chromium compounds), especially for thick products. Unlike traditional UV absorbers, its efficacy has nothing to do with product thickness, so it is also suitable for high Products with specific surface area, such as: film, flat wire. Its advantage lies in its high efficiency, and at the same time it has good compatibility and dispersibility with resins.
Light stabilizer 770 is mainly used in polypropylene, impact modified polypropylene (TPO), EPDM, polystyrene, impact polystyrene, ABS, SAN, ASA, and also used in polyurethane, polyamide, polyoxymethylene, etc. Because 770 has excellent light protection properties, it has been widely used in the field of polymers.
Packing:
Packing: 25kg carton/drum
Storage conditions: This product has good storage stability. High temperature (maximum temperature 30℃) and humidity should be avoided during storage and transportation. It should be stored in a cool, dry and ventilated place to prevent moisture and heat.
Safety:
non-dangerous goods

Related products: N1-(5-chloro-6-(2-chloro-6-fluorophenyl)-[1,2,4]triazolo[1,5-a]pyrimidin-7-yl)-N5,N5-diethylpentane-1,5-diamine manufacturer / Tetradecanamide, N-(3-amino-3-oxopropyl)-N-(2-furanylmethyl)- supplier / 1-(naphthalen-2-yloxy-phenyl-acetyl)-4-phenyl-piperazine producer