We are Dow Corning Z-6376 manufacturer and supplier in China, Pls send inquiry of to info@nbinno.com of visit www.nbinno.com our official website should you have any interests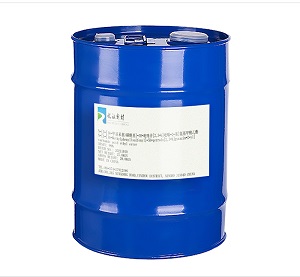 Synonym:
Chloropropyltriethoxysilane
3-(Triethoxysilyl)chloropropane
γ-Chloropropyltriethoxysilane
(3-Chloropropyl)triethoxysilane
(3-Chloropropyl)triethoxysilane
3-Chloropropyltriethoxysilane
3-(Triethoxysilyl)propyl Chloride
Triethoxy(γ-chloropropyl)silane
3-Triethoxysilyl-1-chloropropane
Countertype or Equivalent:
Evonik Degussa Si 230
Dow Corning Z-6376
Shin-Etsu KBM-704
Degussa Si 230
Dow Corning Z-6376
ShinEtsu KBM-704
Specification:
| | |
| --- | --- |
| Exterior | Colorless transparent liquid |
| content | 98% |
Application:
It is the main raw material for the preparation of γ-aminopropyl triethoxysilane, high molecular polymers, such as active silicone oil and other products.
As a rubber processing aid, it is used to couple inorganic fillers in various halogenated rubbers, such as: chloroprene rubber, chlorobutyl rubber, chlorosulfonated polyethylene and other halogenated rubbers to improve various physical and mechanical properties. performance.
Synthesize organosilicon compounds containing quaternary ammonium salt cations, used as anti-mold and deodorant finishing agents, with special sterilization, deodorization, antistatic and surface activity.
Packing:
Standard packaging is 200Kg iron drum or 1000Kg IBC container.
Store in the original unopened container at 25℃ or below. The shelf life of this product is one year from the date of production. Expired products can only be used after passing the test.
Safety:
Dangerous Goods Classification 3

Related products: sodium,(2S)-2-azaniumyl-3-[[(2R)-2,3-di(octadecanoyloxy)propoxy]-oxidophosphoryl]oxypropanoate manufacturer / sodium,(2S)-2-azaniumyl-3-[[(2R)-2,3-di(octanoyloxy)propoxy]-oxidophosphoryl]oxypropanoate supplier / sodium,(2S)-2-azaniumyl-3-[[(2R)-2,3-bis[[(9Z,12Z)-octadeca-9,12-dienoyl]oxy]propoxy]-oxidophosphoryl]oxypropanoate producer