We are BASF Tinuvin 120 manufacturer and supplier in China, Pls send inquiry of to info@nbinno.com of visit www.nbinno.com our official website should you have any interests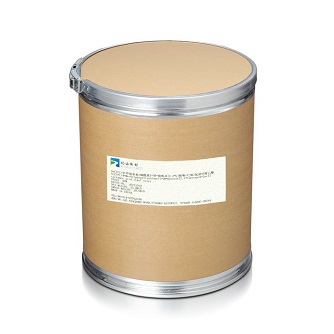 Synonym:
UV Absorber UV-120
Light Stabilizer UV-120
Light Stabilizer 901
3,5-Di-tert-butyl-4-hydroxybenzoic acid-2,4-di-tert-butylphenyl ester
2,4-di-tert-butylphenyl 3,5-di-tert-butyl-4-hydroxybenzoate
3,5-di-tert-butyl-4-hydroxybenzoate-2,4-di-tert-butylphenyl
Ultraviolet Absorber UV-120
UV-120
Countertype or Equivalent:
BASF Tinuvin 120
BASF Tinuvin 120
Specification:
Appearance: White crystalline powder Odor: Odorless Specific gravity: 1.06 @ 20°C
Bulk Density: 461 bs/ft3
Assay: 98% min.
Melting point: 193°C/min.
Volatiles: 0.1% max.
Transmittance at 450nm: 98.0%min.
Absorbance at 425nm: 0.2 max
10 mesh sieve residue: 0%
20 mesh sieve residue: 5% max.
Acid value: max 4
Application:
UV-120 is particularly useful for stabilizing pigmented polymers, especially where the pigment itself promotes polymer degradation. It does not absorb visible light, therefore, it does not add any initial color to the substrate or polymer.
UV-120 has very little coloring on products, low volatility, high thermal stability, and resistance to extraction of washing solutions. Used as light stabilizer and antioxidant of high polymer, suitable for polyethylene, polypropylene, polystyrene, polyoxymethylene and other plastic products. Particularly suitable for polypropylene films, narrow tapes and fibers. This product is used together with benzotriazole UV absorber and nickel chelate light stabilizer, and has a synergistic effect. The recommended addition amount is 0.2% to 1.0%, and 0.05% to 0.5% of antioxidants can be used at the same time.
Packing:
Packing: 20KG carton
Storage conditions: non-toxic, non-flammable, non-explosive, non-corrosive, good storage stability, keep tightly closed.
Safety:
non-dangerous goods

Related products: 1-((2′-(1H-tetrazol-5-yl)-[1,1′-biphenyl]-4-yl)methyl)-1H-naphtho[2,3-d][1,2,3]triazole manufacturer / Carbamothioic acid, methyl(trimethylsilyl)-, O-(2,6-dimethylphenyl) ester supplier / Deacetylase, uridinediphospho-3-O-(3-hydroxymyristoyl)acetylglucosamine N-(Helicobacter pylori gene lpxC) producer