We are BASF Tinuvin 292 manufacturer and supplier in China, Pls send inquiry of to info@nbinno.com of visit www.nbinno.com our official website should you have any interests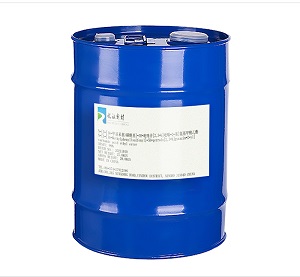 Synonym:
UV absorber UV-292
Light Stabilizer UV-292
Light Stabilizer 765
Bis(1,2,2,6,6-pentamethyl-4-piperidinyl)sebacate
Bis(1,2,2,6,6-pentamethyl-4-piperidinyl) sebacate
Sebacate (1,2,2,6,6-Pentamethylpiperidinol) Ester
Bis(1,2,2,6,6-pentylmethyl-4-piperidinyl) sebacate
Bis(1,2,2,6,6-Pentamethylpiperidinyl)-sebacate
Bis(1,2,2,6,6-pentamethyl-4-piperidine) sebacate and 1-(methyl)-8-(1,2,2,6,6-pentamethyl- 4-Piperidinyl) Sebacate Mixtures
Mixture of Bis (1,2,2,6,6-pentamethyl-4-piperdimyl)-sebacate and 1-(Methyl)-8-(1,2,2,6,6-pentamethyl-4-piperdimyl)-sebacate
Bis(1,2,2,6,6-pentamethyl-4-piperidyl) sebacate
Ultraviolet Absorber UV-292
UV-292
Countertype or Equivalent:
BASF light stabilizer Tinuvin 292
BASF Tinuvin 292
BASF Tinuvin 292
Specification:
Appearance: colorless to light yellow transparent liquid Effective content: ≥96% (GC)
Relative density: 0.99g/0.005g/cm3 (20 ℃)
Viscosity: 400mPa·s (20℃)
Chroma: <50
Freezing point: ≤-10℃
Ash: ≤0.1%
Volatile matter: ≤0.5%
Transmittance:
425 nm≥98%
500 nm≥99%
Application:
As a hindered amine light stabilizer, UV-292 can effectively prevent the coating from maintaining its luster under the sun, avoid cracking and spots, cracking and surface peeling, thereby greatly improving the life of the coating; UV-292 and ultraviolet absorption The agent has a synergistic effect; this product is mainly used for polyolefin, unsaturated polyester, polymethacrylate, etc. Especially suitable for polyurethane due to good solubility in solvents. The effect is better in automotive special coatings.
Light Stabilizer 292 has excellent compatibility with various coating series, especially with automotive coatings and UV cured coatings. For industrial coatings, automotive coatings, coil coatings, colored and hybrid coatings for wood, radiation-cured coatings and inks, including latex, alkyd (air-drying), oil-based, one- or two-component polyurethane, one- and two-component Components Epoxy resins, clear paints, thermoset and thermoplastic acrylates, radiation cured acrylics, polyesters, phenolic, ethyl, etc.
Packing:
Packing: 25KG plastic drum or 200KG iron plastic drum
Storage conditions: This product has good storage stability. High temperature and humidity should be avoided during storage and transportation. It should be stored in a cool, dry and ventilated place to prevent moisture and heat.
Safety:
no data

Related products: methyl 2-(4-hydroxybutylamino)pent-4-enoate manufacturer / methyl 1-methyl-3-(2-nitrophenyl)pyrrolidine-3-carboxylate supplier / 1-(7-methyl-3,4-dihydro-2H-benzo[1,4]thiazin-6-yl)-ethanol producer