We are Momentive Silquest A-1289 manufacturer and supplier in China, Pls send inquiry of to info@nbinno.com of visit www.nbinno.com our official website should you have any interests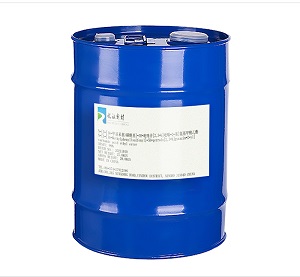 Synonym:
Bis(γ-triethoxysilylpropyl)tetrasulfide
Bis[3-(triethoxysilyl)propyl]tetrasulfide
Bis-[γ-(triethoxysilyl)propyl]-tetrasulfide
Bis[3-(triethoxysilyl)propyl]-tetrasulfide
Bis(triethoxysilylpropyl)tetrasulfide
Bis[3-(triethoxysilyl)propyl]tetrasulfide
3,3′-tetrathiobis(propyl-triethoxysilane)
Countertype or Equivalent:
Evonik Degussa Si-69
Dow Corning Z-6940
Shin-Etsu Japan KBE-846
Momentive Silquest A-1289
Degussa Si-69
Dow Corning Z-6940
ShinEtsu Z-6940
Momentive Silquest A-1289
Specification:
| | |
| --- | --- |
| Exterior | light yellow liquid |
| Volatile matter (%) | ≤4.0% |
| Average sulfur chain length (%) | 3.75 ±0.15 |
| Total sulfur content (%) | 22.7 ± 0.8 % |
Application:
When used in rubber products alone, it has the following functions:
As a coupling agent for non-black fillers. 
Maintain vulcanization balance to increase reversion resistance. 
As a vulcanizing agent, it obtains good heat aging properties.
Coupling Agent – Add a small amount of this product (0.5~1.0 phr) to clay filler, or add a small amount of this product (1.0~4.0 phr) to silica pigment, this product can combine non-carbon black pigment and artificial rubber Well bonded and able to increase modulus and improve wear resistance.
Equilibrium Vulcanization – There are 4 sulfur atoms in the molecular structure of this product. At vulcanization temperature, this product and sulfur participate in the reaction process of polysulfide crosslinking. During the vulcanization process, the cross-linking speed of the tetrasulfanyl group in this product is roughly the same as that of sulfur reversion in sulfur vulcanization, so it can resist reversion and form an appropriate anti-reversion compound. This is called balanced vulcanization. Among them, the dynamic bending properties (such as heat generation, crack elongation, etc.) have been significantly improved.
Vulcanizing agent – Use this product and a thiuram accelerator to replace all sulfur in NR, SBR, NBR mixtures, the resulting product has excellent heat aging performance in addition to good coupling effect.
This product is a silane coupling agent with cross-linking and active catalysis in rubber products.
The theoretical basis of the action of this product is the coupling of the silane group in the molecule with the white carbon black and silicate structure in the non-black pigment. This is called a shrinkage reaction. The four sulfur atoms in the molecule can act as vulcanization/promoting activity, enhancing or changing the type of aging in the vulcanization unit.
Packing:
The standard packaging is 200Kg iron drum and 1000Kg IBC container.
Store it in the original unopened container at 25℃ or below. The shelf life of this product is half a year from the date of production. The expired product can only be used after passing the test.
Safety:
non-dangerous goods

Related products: 3-[4-(4-phenyl-1,2,3,6-tetrahydropyridyl)-2-thiabutyl]-6-ethoxycarbonylindole manufacturer / D-myo-Inositol-1,2-diphosphate (sodium salt) supplier / methyl 5-chloro-2-{(1E)-3-[2-(1,3-dioxolan-2-yl)thien-3-yl]-3-methylbut-1-enyl}benzoate producer