We are BASF TINUVIN 326 manufacturer and supplier in China, Pls send inquiry of to info@nbinno.com of visit www.nbinno.com our official website should you have any interests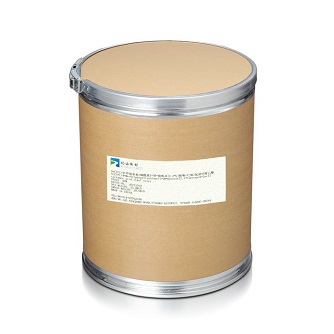 Synonym:
UV Absorber UV-326
Light Stabilizer UV-326
Bumetriazole
2-(5-Chloro-2-benzotriazole)-6-tert-butyl-p-cresol
2-(2-Hydroxy-3-tert-butyl-5-methylphenyl)-5-chlorobenzotriazole
2-(2-Hydroxy-3-tert-butyl-5-methylphenyl)-5-chlorobenzotriazole
2-(5-Chloro-2-benzenetriazolyl)-6-tert-butyl-4-methylphenol
2-(5-Chloro-2-benzenetriazolyl)-6-tert-butyl-p-cresol
2-(2-Hydroxy-3-tert-butyl-5-methylphenyl)-5-chlorobenzotriazole
2-(2-Hydroxy-3-tert-butyl-5-methylphenyl)-5-chlorobenzotriazole
2-tert-butyl-6-(5-chloro-2H-benzotriazol-2-yl)-4-methylphenol
Bumetrizole
Ultraviolet Absorber UV-326
UV-326
Countertype or Equivalent:
BASF UV absorber TINUVIN 326
BASF TINUVIN 326
BASF TINUVIN 326
Specification:
Appearance: Light yellow powder/particle Content: ≥99%
Melting point: 138-142°C
Volatile matter: ≤ 0.5%
Ash: ≤ 0.1%
Transmittance:
460nm: ≥97%
500nm: ≥98%
Application:
As a light stabilizer, this product can effectively absorb ultraviolet light with a wavelength of 270-380 nanometers. It is mainly used in polyurethane, polystyrene, unsaturated resin, polycarbonate, polymethyl methacrylate, polyethylene, ABS resin, epoxy resin and cellulose resin, etc. This product hardly absorbs visible light, and is especially suitable for colorless, transparent and color-forming products. The general dosage is 0.1-0.5% in thin products and 0.05-0.2% in thick products. This product is allowed to be used in plastic products that come into contact with food.
Packing:
Packing: Packed in cardboard drum lined with plastic bag, net weight 20kg
Storage conditions: It should be stored in a cool and ventilated warehouse, avoid high temperature during storage and transportation, and pay attention to waterproof and moisture-proof.
Safety:
non-dangerous goods

Related products: 4-Bromo-N-isopropyl-3-methylbenzenesulfonamide manufacturer / N-piperidin-3-ylpyrazine-2-carboxamide,hydrochloride supplier / methyl 3,3,3-trifluoro-2-(2,2,2-trifluoroacetyl)iminopropanoate producer