We are BASF Tinuvin 327 manufacturer and supplier in China, Pls send inquiry of to info@nbinno.com of visit www.nbinno.com our official website should you have any interests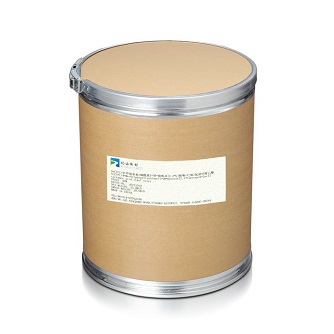 Synonym:
UV Absorber UV-327
Light Stabilizer UV-327
2-(3,5-Di-tert-butyl-2-hydroxyphenyl)-5-chlorobenzotriazole
2,4-Di-tert-butyl-6-(5-chloro-2H-benzotriazol-2-yl)phenol
2-(2-Hydroxy-3,5-dibutyl-tert-ylphenyl)-5-chlorobenzotriazole
2-(2-Hydroxy-3,5-di-tert-butylphenyl)-5-chlorobenzotriazole
5-Chlorobenzotriazole
2,4-Di-tert-butyl-6-(5-chloro-2H-benzotriazol-2-yl)phenol
Dibutylhydroxyphenylchlorobenzotriazole
Ultraviolet Absorber UV-327
UV-327
Countertype or Equivalent:
BASF light stabilizer Tinuvin 327
BASF Tinuvin 327
BASF Tinuvin 327
Specification:
Appearance: Light yellow powder/particle Content: ≥99%
Melting point: 154-157°C
Volatile matter: ≤ 0.5%
Ash: ≤ 0.1%
Transmittance:
460nm: ≥95%
500nm: ≥97%
Application:
This product is a high-efficiency anti-aging additive with excellent performance. It has the characteristics of light color, non-toxicity, good compatibility, small migration and easy processing. It has the greatest protective effect on the polymer. And helps reduce color while retarding yellowing and retarding physical property loss. It is widely used in PE, PVC, PP, PS, PC, PU, ABS, plexiglass, polypropylene fiber and ethylene vinyl acetate. UV 327 has good thermal stability, low volatility, and good compatibility with polyolefins. It absorbs almost no visible light and is especially suitable for colorless, transparent and light-colored products. UV 327 is suitable for polyolefin, polyvinyl chloride, polymethyl methacrylate, polyoxymethylene, polyurethane and ABS resins, especially for polypropylene fibers.
Recommended dosage: Polyolefin 0.2-0.6%, PVC 0.2-0.5%, ABS resin 0.3-0.5%.
Packing:
Packing: Packed in cardboard drum lined with plastic bag, net weight 20kg
Storage conditions: should be stored in a cool and ventilated warehouse, avoid high temperature during storage and transportation, and store in sealed, dry and dark conditions.
Safety:
Hazard Class 3

Related products: (Z)-N-hydroxy-4-fluoro-benzenecarboximidoyl chloride manufacturer / 4,4,5-Trimethyl-1,4-dihydro-2H-3,1-benzoxazin-2-one supplier / Phenol, 4-[7-(4-ethylphenyl)-1-(1-methylethyl)-1H-indazol-3-yl]- producer