We are BASF light stabilizer Tinuvin 320 manufacturer and supplier in China, Pls send inquiry of to info@nbinno.com of visit www.nbinno.com our official website should you have any interests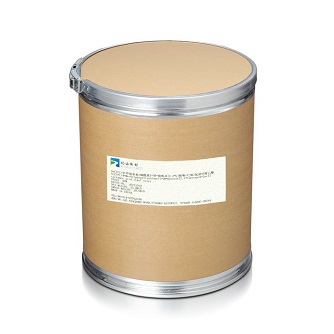 Synonym:
UV Absorber UV-320
Light Stabilizer UV-320
2-(3,5-Di-tert-butyl-2-hydroxybenzene)-2H-benzotriazole
2-(2-Hydroxy-3,5-di-tert-butylphenyl)-benzotriazole
2-Benzotriazol-2-yl-4,6-bis-tert-butylphenol
2-(3,5-Di-tert-butyl-2-hydroxybenzene)-2H-benzotriazole
2-(2Hydro-benzotriazol-2-yl)-4,6-bis(1,1-dimethylethyl)phenol
2-(2-Hydroxy-5-(2,4-tert-butyl)phenyl)benzotriazole
2-(3,5-Di-tert-butyl-2-hydroxyphenyl)benzotriazole
2-(2H-benzotriazol-2-yl)-4,6-di-tert-butylphenol
Hydroxydibutylphenylbenzotriazole
Ultraviolet Absorber UV-320
UV-320
Countertype or Equivalent:
BASF light stabilizer Tinuvin 320
BASF Tinuvin 320
BASF Tinuvin 320
Specification:
Appearance: White powder Content: ≥99%
Melting point: 152-156°C
Volatile matter: ≤ 0.3%
Ash: ≤ 0.1%
Transmittance:
460nm: ≥97%
500nm: ≥98%
Application:
As a high-efficiency light stabilizer, it has the characteristics of strong ultraviolet absorption and low volatility; it can effectively protect polyester and organic pigments from ultraviolet radiation, thereby protecting the original physical properties of molded objects, films, fibers, etc. in the open air. Appearance; Suitable for polyvinyl chloride, unsaturated polyester and other polymers. The recommended dosage is 0.3-0.5% for polyester, 0.25-0.5% for PVC, and 0.2-0.5% for unsaturated polyester.
UV-320 is a high-efficiency light stabilizer, widely used in plastics and other organic substances, including unsaturated polyester, PVC, PVC plasticizing, etc. In polyurethane, polyamide, synthetic fibers, especially polyamides In the application of grease and epoxy resin.
Packing:
Packing: Packed in cardboard drum lined with plastic bag, net weight 25kg
Storage conditions: This product should be sealed and stored in a closed, dry, dark place, away from sunlight.
Safety:
Hazard classification 9

Related products: methyl 2-fluoro-3-(3-oxo-7-(2-((tetrahydro-2H-pyran-2-yl)oxy)ethyl)-8-((2-(trimethylsilyl)ethoxy)methoxy)-4-((2-(trimethylsilyl)ethoxy)methyl)-3,4-dihydroquinoxalin-2-yl)benzoate manufacturer / 2-methyl-3-((methylthiocarbamoyl)methyl)-8-(phenylmethoxy)imidazo(1,2-a)pyridine supplier / (1-Methyl-2-p-tolyl-ethyl)-[3-(1-phenyl-cyclohexyl)-propyl]-amine producer