We are Dow Corning AY43-009 manufacturer and supplier in China, Pls send inquiry of to info@nbinno.com of visit www.nbinno.com our official website should you have any interests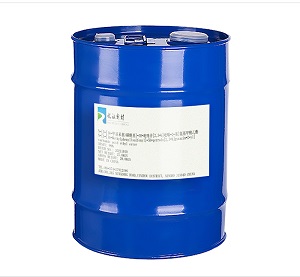 Synonym:
Γ-Diethylenetriaminopropyltrimethoxysilane
N-(2-Aminoethyl)-N'-[3-(trimethoxysilyl)propyl]-1,2-ethylenediamine
(3-Trimethoxysilylpropyl)diethylethylenediamine
3-[2-(2-Aminoethylamino)ethylamino]propyl-trimethoxysilane
Silane coupling agent NQ-62
(3-Trimethoxysilylpropyl)diethylenetriamine
N'-[2-(3-trimethoxysilylpropylamino)ethyl]ethane-1,2-diamine
N-(2-Aminoethyl)-N'-(3-(trimethoxysilyl)propyl)ethylenediamine
2-[2-(3-Trimethoxysilylpropylamino)ethylamino]ethylamine
N-[3-(Trimethoxysilyl)propyl]diethylenetriamine
3-[2-(2-Aminoethylamino)ethylamino]propyl-trimethoxysilane
Countertype or Equivalent:
Evonik Degussa Dynasylan TRIAMO
Dow Corning AY43-009
Momentive Silquest A-1130
Degussa Dynasylan TRIAMO
Dow Corning AY43-009
Momentive Silquest A-1130
Specification:
| | |
| --- | --- |
| Exterior | Colorless or light yellow transparent liquid |
| content | 93.0% |
Application:
Can be used as an adhesion promoter for sealants, adhesives and coatings, especially for plastisol.
Can be used as a surface modifier for fillers.
After finishing the fabric with the amino silicone oil microemulsion produced by this product, it can make chemical fiber, cotton and wool fabric have excellent softness, smoothness and elasticity.
Packing:
Standard packaging is 200Kg drum or 1000Kg IBC container.
Store in the original unopened container at 25℃ or below. The shelf life of this product is half a year from the date of production. Expired products can only be used after passing the test.
Safety:
Dangerous Goods Classification 9

Related products: 2-(5-(1-(4-butylphenyl)-5-(thiophen-2-yl)-1H-pyrrol-2-yl)thiophen-2-yl)ethene-1,1,2-tricarbonitrile manufacturer / 3,3′-(ethane-1,1-diyl)dibenzamide supplier / 2-((2-((2-(1-methylpyrrolidin-2-yl)ethyl)carbamoyl)phenyl)sulfonamido)-5,6,7,8-tetrahydronaphthalene-1-carboxylic acid producer