We are Momentive Silquest A-186 manufacturer and supplier in China, Pls send inquiry of to info@nbinno.com of visit www.nbinno.com our official website should you have any interests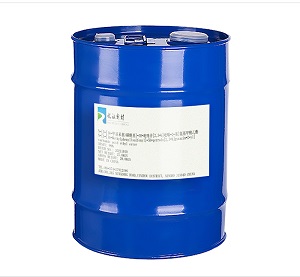 Synonym:
2-(3,4-Epoxycyclohexane)ethyltrimethoxysilane
2-(3,4-Epoxycyclohexyl)ethyltrimethoxysilane
Trimethoxy[2-(7-oxabicyclo[4.1.0]hept-3-yl)ethyl]silane
2-(3,4 epoxycyclohexyl)ethyltrimethoxysilane
Trimethoxy[2-(7-oxabicyclo[4.1.0]hept-3-yl)ethyl]silane
4-[2-(Trimethoxysilyl)ethyl]-7-oxabicyclo[4.1.0]heptane
Countertype or Equivalent:
Dow Corning Z-6043
Shin-Etsu KBM-303
Momentive Silquest A-186
Dow Corning Z-6043
ShinEtsu Z-6043
Momentive Silquest A-186
Specification:
| | |
| --- | --- |
| Exterior | Colorless transparent liquid |
| content | 99% |
| density | 1.0650±0.0050 |
| Refractive index | 1.4510±0.0050 |
Application:
This product is an epoxy functional group coupling agent, which provides a stable storage and non-yellowing adhesion promotion effect. It is suitable as an adhesion promoter for polysulfide, polyurethane, epoxy, acrylic sealants and adhesives. Can significantly improve the adhesion and water resistance of sealants and adhesives to inorganic materials such as glass, metal, concrete, etc.
This product can improve the adhesion between epoxy resin and substrate, and improve the electrical properties of epoxy resin electronic materials, potting compounds and printed circuit boards, especially the wet electrical properties.
As a surface treatment agent for inorganic fillers, this product is suitable for silica micropowder, glass microbeads, aluminum hydroxide, clay, talc powder, wollastonite, white carbon black, quartz powder, metal powder, etc.
This product is used in water-based coatings such as acrylic and polyurethane. It can be used as an adhesion promoter and cross-linking agent to improve the adhesion strength, water resistance, abrasion resistance and scrub resistance of the coating.
Packing:
The standard packaging is 200Kg iron drum and 1000Kg IBC container.
Store in the original unopened container at 25℃ or below. The shelf life of this product is one year from the date of production. Expired products can only be used after passing the test.
Safety:
non-dangerous goods

Related products: Tetracyanoquinodimethane manufacturer / Hederacolchiside A1 supplier / 9,9-Bis(4-glycidyloxyphenyl)fluorene producer