We are Erosan HP-100 manufacturer and supplier in China, Pls send inquiry of to info@nbinno.com of visit www.nbinno.com our official website should you have any interests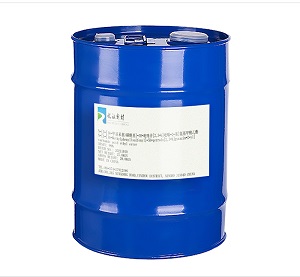 Synonym:
Antimicrobial Diclosan
Elaine HP-100
Tianlaixin HP100
Diclosan
Hydroxydichlorodiphenyl ether
4,4-Dichloro-2-hydroxydiphenyl ether
5-Chloro-2-(4-chlorophenoxy)phenol
Erosan HP-100
TINOSAN HP100
Hydroxydichlorodiphenyl Ether
2-Hydroxy-4,4-Dichlorodiphenyl Ether
4,4-Dichloro-2-Hydroxydiphenyl Ether
5-Chloro-2-(p-Chlorophenoxy)Phenol
Countertype or Equivalent:
Elaine HP-100
Tianlaixin HP100
Erosan HP-100
TINOSAN HP100
Specification:
Appearance: yellow to brown slightly viscous liquid Density (℃): 1.07~1.17 g/cm3
Viscosity (℃): < 250mPa.s
Application:
Antibacterial agent Elexin HP-100 is a high-efficiency broad-spectrum antibacterial agent, which has a wide range of killing and inhibitory effects on infection-causing or pathogenic Gram-positive and negative bacteria, fungi, yeasts and viruses. Pathogenic and odor-producing microorganisms. Due to its long-lasting antibacterial effect on treated surfaces, it provides long-lasting freshness and antibacterial protection on fabrics, hard surfaces and cleaning utensils.
Mainly used in home care and industrial and institutional cleaning, effectively remove bacteria, prevent cross-contamination and re-contamination, and meet people's hygiene needs. For example, it is added in detergents, fabric softeners, hard surface cleaners, disinfection of food and feed areas, and disinfection of industrial equipment and facilities.
Packing:
Packaging specifications are 200kg/200L, 100kg/100L, 25kg/25L. This product should be stored in a cool, ventilated and dry place.
Safety:
UN3082/hazard class 9/packing group III

Related products: tert-butyl N-[5-bromo-6-methyl-3-(4,4,5,5-tetramethyl-1,3,2-dioxaborolan-2-yl)pyridin-2-yl]carbamate manufacturer / methyl (1R,2S,3S,5S)-8-(3-fluoropropyl)-3-(4-iodo-3-nitrophenyl)-8-azabicyclo[3.2.1]octane-2-carboxylate supplier / (E)-1-(7-chloro-3,4-dihydroisoquinolin-2(1H)-yl)-3-(5-((2,4-diaminopyrimidin-5-yl)methyl)-2,3-dimethoxyphenyl)prop-2-en-1-one producer