We are Wacker Siloxane HSi2 manufacturer and supplier in China, Pls send inquiry of to info@nbinno.com of visit www.nbinno.com our official website should you have any interests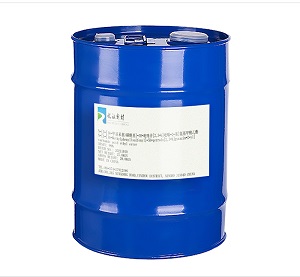 Synonym:
Tetramethyldihydrodisiloxane
1,1,3,3 Tetramethyldisiloxane
Tetramethyldisiloxane
Tetramethyldihydrodisiloxane (hydrogen-containing double head)
1,1,3,3-Tetramethyldisilazane
1,1,3,3-Tetramethyldisiloxane
(dimethyl-λ3-silanyl)oxy-dimethylsilicon
Bis(dimethylsilyl) oxide
Tetramethyldisiloxane
1,3-Dihydrotetramethyldisiloxane
Countertype or Equivalent:
WACKER Siloxane HSi2
Wacker Siloxane HSi2
Specification:
| | |
| --- | --- |
| Exterior | Colorless transparent liquid |
| content | 98% |
Application:
This product is a hydrogen-terminated disiloxane, which can undergo an addition reaction with unsaturated olefins, so it is widely used to prepare hydrogen-terminated polysiloxane, which is used as a chain extender or cross-linking agent for silicone rubber; or It is used to synthesize various siloxane polymers end-capped with reactive functional groups, and is used as the modification of organosilicon copolymerization of organic polymers.
This product can also be used as a reducing agent in organic synthesis.
Packing:
Net weight 20Kg and 130Kg barrels.
Store in the original unopened container at 25℃ or below. The shelf life of this product is one year from the date of production. Expired products can only be used after passing the test.
This product is a volatile, flammable, and explosive dangerous chemical. It is easy to react with moisture in the air or be destroyed by acid and alkali to form a polymer and release hydrogen. Therefore, it must be stored in a sealed stainless steel container. Save, protect from sun exposure, keep away from high temperature and open flame.
Safety:
Dangerous Goods Classification 3

Related products: trans-[Fe(CO)4Si(CH3)3]2 manufacturer / N-(4-bromophenyl)-2-(2-(4-methyl-2-oxo-2H-chromen-7-yloxy)acetyl)hydrazinecarbothioamide supplier / rel-N-((2R,4S)-1-(2-chloro-6-methylnicotinoyl)-2-methyl-1,2,3,4-tetrahydroquinolin-4-yl)-N-phenylacetamide producer