We are Evonik Degussa Dynasylan 1189 manufacturer and supplier in China, Pls send inquiry of to info@nbinno.com of visit www.nbinno.com our official website should you have any interests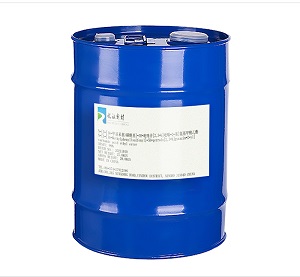 Synonym:
N-(n-Butyl)-Γ-aminopropyltrimethoxysilane
N-[3-(Trimethoxysilyl)propyl]n-butylamine
N-n-Butyl-3-aminopropyltrimethoxysilane
N-(n-Butyl)-3-aminopropyltrimethoxysilane
N-[3-(Trimethoxysilyl)propyl]-1-butanamine
N-(3-trimethoxysilylpropyl)butan-1-amine
[3-(n-butylamino)propyl]trimethoxysilane
N-(n-butyl)-(3-aminopropyl)trimethoxysilane
N-butyl-3-aminopropyltrimethoxysilane
Countertype or Equivalent:
Evonik Degussa Dynasylan 1189
Degussa Dynasylan 1189
Specification:
| | |
| --- | --- |
| Exterior | Colorless or light yellow transparent liquid |
| content | 97.0% |
Application:
This product is used as an additive or formulated into a primer liquid for phenolic, urea-formaldehyde, furan, polyurethane, silicone, epoxy, nitrile, phenolic, acrylic and other coatings, inks, adhesives and sealants to improve the resin coating. Adhesion, corrosion resistance, weather resistance, boiling resistance and scrub resistance, prolong service life, and improve the dispersion and bonding of pigments and fillers in the resin phase.
It is used in resin sand casting and resin abrasive tools to improve the bonding force and water resistance of resin and silica sand or abrasive.
Used in mineral filler or glass fiber filled plastic, rubber, resin and low smoke halogen free flame retardant cable compound to improve the dispersion and combination of filler and fiber in resin phase.
It is used for the surface treatment of inorganic mineral fillers, flame retardants and glass fibers to improve their dispersibility, compatibility, binding force and reinforcing effect in the resin phase.
Packing:
This product is a customized product, packaged in 100ml, 250ml, 500ml and 1000ml fluoride bottles. After industrial production, the standard package of customized products is 25L plastic drum, 210L iron drum or 1000L IBC container.
Store in the original unopened container at 25℃ or below. The shelf life of this product is half a year from the date of production. Expired products can only be used after passing the test.
Safety:
non-dangerous goods

Related products: Chloride channel (Haemonchus placei strain 1697G38R- host cattlecountry Netherlands glutamate-gated gene glnCl fragment) manufacturer / N-methyl-glutaramic acid ethyl ester supplier / 4′-hydroxy-6-nitroflavylium producer