We are Wacker GENIOSIL GF 95 manufacturer and supplier in China, Pls send inquiry of to info@nbinno.com of visit www.nbinno.com our official website should you have any interests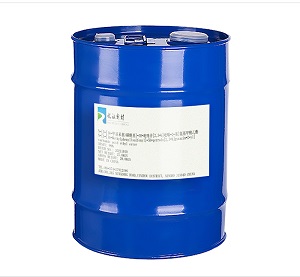 Synonym:
N-(β-aminoethyl)-γ-aminopropylmethyldimethoxysilane
N-[3-(Dimethoxymethylsilyl)propyl]ethylenediamine
N-(β-aminoethyl-γ-aminopropyl)methyldimethoxysilane
3-(2-Aminoethylamino)propylmethyldimethoxysilane
N-(2-Aminoethyl)-3-aminopropylmethyldimethoxysilane
N-aminoethyl-3-aminopropylmethyldimethoxysilane
3-(2-Aminoethylamino)propyl-dimethoxymethylsilane
3-(N-(β-Aminoethyl)amino)propylmethyldimethoxysilane
N-[3-(Dimethoxymethylsilyl)propyl]ethylenediamine
N-(2-Aminoethyl)-3-aminopropylmethyldimethoxysilane
N-2-aminoethylic-3-aminopropyl-methyldimethoxysilane
Countertype or Equivalent:
Evonik Degussa Dynasylan 1411
Dow Corning Z-6436
Shin-Etsu KBM-602
WACKER GENIOSIL GF 95
Momentive Silquest A-2120
Chisso S310
Degussa Dynasylan 1411
Dow Corning Z-6436
ShinEtsu KBM-602
Wacker GENIOSIL GF 95
Shisso S310
Specification:
| | |
| --- | --- |
| Exterior | Colorless transparent liquid |
| content | 98% |
| density | 0.9570±0.0050 |
| Refractive index | 1.4447±0.0050 |
Application:
1. It is used as the raw material of bisamine amino-modified silicone oil and various organic silicon super-softening agents. After the amino functional group of the coupling agent is bonded to the silicone oil skeleton, the orientation of the silicone (molecules) on the fiber is greatly improved, the affinity for the fiber is increased, and the various fibers are super soft, smooth, sagging and antistatic. , washable and anti-wrinkle effects.
2. It can be used as adhesion promoter, surface modifier, cross-linking agent and dispersant to improve the binding force, compatibility and resin coating of inorganic mineral powder materials and fibers to high molecular polymers (resins). Adhesion of layers to inorganic materials. Typical uses include amino silicone oils, paints, coatings, inks, casting resins, adhesives, sealants, fiberglass, abrasives and other industries.
Packing:
Standard packaging is 195Kg drum or 950Kg IBC container.
Store in the original unopened container at 25℃ or below. The shelf life of this product is half a year from the date of production. Expired products can only be used after passing the test.
Safety:
non-dangerous goods

Related products: chlorhydrate de (pyridyl-2)-thio-2 imidazole manufacturer / methyl (Z)-2-(2-methoxyprop-1-en-1-yl)hept-6-enoate supplier / dichloro-acetic acid-(4-chloro-3-methyl-anilide) producer