We are 2-Methyl-4-Isothiazoline-3-one manufacturer and supplier in China, Pls send inquiry of to info@nbinno.com of visit www.nbinno.com our official website should you have any interests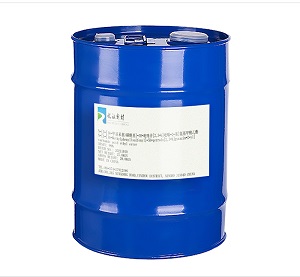 Synonym:
2-Methyl-4-isothiazoline-3
Methylisothiazolinone
2-Methyl-4-isothiazolin-3-one
2-Methyl-isothiazoline
2-Methyl-3(2H)-isothiazolinone
2-Methylisothiazolin-3-one
MIT
2-Methyl-4-Isothiazoline-3-one
2-Methyl-2,3-dihydroisothiazol-3-one
2-Methylisothiazol-3-one
Methyl-3(2H)-isothiazolone
2-Methyl-4-Isothiazoline-3-Ketone
Methylisothiazolinone
Countertype or Equivalent:
Specification:
Appearance: colorless to light yellow transparent solution Active content (%): ≥10
PH value (stock solution): 4.0~7.0
Density (g/ml): ≥1.02
Application:
This product is a broad-spectrum bactericidal preservative that can effectively kill algae, bacteria and fungi. The active single agent can be widely used in industrial cooling water, oil field return tank water, paper industry, pipelines, coatings, paints, rubber, cosmetics, photosensitive films and washing products and other industries. Low effective dosage, non-toxic and non-polluting, easy to mix in various formulations, wide range of PH, easy to be biodegraded into non-toxic and non-polluting substances after diluted use concentration. Low toxicity, no residue in emissions, and various A variety of emulsifiers, surfactants and protein ingredients have good compatibility. MIT can effectively kill a variety of bacteria at low concentrations, and is especially suitable for the preservation of cosmetic and personal care formulations.
It has the characteristics of high killing efficiency, good degradability, no residue, safe operation, good compatibility, strong stability and low cost of use. At high doses, it has a significant effect on the peeling of biological slime, and has been widely used in iron and steel smelting, oilfield water injection, thermal power generation, papermaking, oil refining, chemical industry, textile, industrial cleaning, pesticides, cutting oil, water-based coatings, daily chemicals, inks , dyes, leather and other fields.
Packing:
Packing: 25kg plastic drum, 250kg plastic drum
Storage conditions: This product is stored in a dry and ventilated warehouse; keep away from sunlight; avoid fire; avoid moisture, and keep it sealed.
Safety:
Hazard classification 6.1

Related products: [6-amino-9-((2R,3R,4S,5R)-3,4-dihydroxy-5-hydroxymethyl-tetrahydrofuran-2-yl)-9H-purin-8-ylamino]-acetic acid manufacturer / N<sup>6</sup>-(((E)-3-(((2R,4S,5R)-4-hydroxy-5-(hydroxymethyl)tetrahydrofuran-2-yl)amino)-2-methylacryloyl)carbamoyl)-L-lysine supplier / (S,S)-N-(1-ethoxycarbonyl-3-phenylpropyl)-alanine producer