We are Dynasylan MEMO, VP Si 123 manufacturer and supplier in China, Pls send inquiry of to info@nbinno.com of visit www.nbinno.com our official website should you have any interests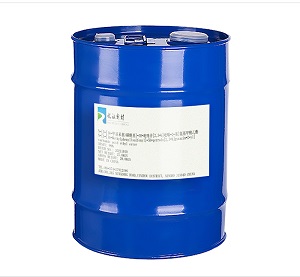 Synonym:
Silane coupling agent G-570
3-(Trimethoxysilyl)propyl methacrylate
γ-Methacryloxypropyltrimethoxysilane
3-(Trimethoxysilyl)propyl-2-methyl-2-acrylate
3-(trimethoxysilyl)propyl methacrylate
3-(Methacryloyloxy)propyltrimethoxysilane
3-Methacryloxypropyltrimethoxysilane
γ-methacryloxypropyltrimethoxysilane
[γ-(Methacryloyloxy)propyl]trimethoxysilane
3-(Methacryloyloxy)propyltrimethoxysilane
3-(trimethoxysilyl)propyl 2-methylprop-2-enoate
3-(Trimethoxysilyl)propyl methacrylate
trimethoxy-3-hydroxypropylsilane methacrylate
Countertype or Equivalent:
Dynasylan MEMO, VP Si 123
Dow Corning Z-6030
Shin-Etsu KBM-503
WACKER GENIOSIL GF 31
Momentive Silquest A-174
Dynasylan MEMO, VP Si 123
Dow Corning Z-6030
ShinEtsu KBM-503
Wacker GENIOSIL GF 31
Momentive Silquest A-174
Specification:
| | |
| --- | --- |
| Exterior | Colorless transparent liquid |
| content | 97% |
Application:
1. This product can be used for unsaturated polyester resin, which can improve the mechanical properties, electrical properties and light transmission properties of composite materials, especially the wet performance of the materials.
2. This product can be used for engineering plastics such as ABS, which improves the adhesion between fillers such as glass fiber and resins such as ABS, and significantly improves the mechanical properties of reinforced plastics.
3. This product is used for glass fiber infiltration, and its main formula is: coupling agent, antistatic agent, film-forming agent, lubricant, soft water and other components.
4. In the wire and cable industry, this coupling agent is used to treat the EPDM system cross-linked with clay filled with peroxide, which improves the consumption factor and specific inductance and capacitive reactance.
5. This product is copolymerized with vinyl acetate and acrylic or methacrylic monomers. These polymers are widely used in coatings, adhesives and sealants to provide excellent adhesion and durability.
6. This product is used for surface treatment of inorganic fillers such as silica, talc, clay, mica, clay, kaolin, etc., to improve the adhesion to inorganic materials, increase water resistance, and reduce curing temperature.
Packing:
Net weight 25Kg plastic drum, 200Kg iron drum or 1000Kg IBC container.
Store it in the original unopened container at 25℃ or below. The shelf life of this product is half a year from the date of production. The expired product can only be used after passing the test.
Safety:
non-dangerous goods

Related products: 2,3-dimethyl-3-hydroxy-4-((methoxymethyl)oxy)-1,4,5-hexatriene manufacturer / perfluoro-4-propyl-1-ethylindan supplier / N-(3,4-Dichloro-benzyl)-N'-(2-{2-[6-(3,4-dichloro-benzylamino)-hexylamino]-ethyldisulfanyl}-ethyl)-hexane-1,6-diamine; hydrochloride producer