We are BASF Tinuvin P manufacturer and supplier in China, Pls send inquiry of to info@nbinno.com of visit www.nbinno.com our official website should you have any interests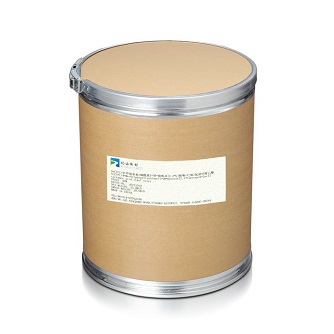 Synonym:
UV Absorber UV-P
Light Stabilizer UV-P
2-(2H-benzotriazol-2-yl)-4-methylphenol
2-(2-Hydroxy-5-benzyl)benzotriazole
2-(2-Hydroxy-5-methylphenyl)benzotriazole
2-(2-Hydroxy-5-methylphenyl)benzotriazole
2-(2H-benzotriazole-2-yl)-p-cresol
2-(2-Hydroxy-5-methyl-phenyl)benzotriazole
Ultraviolet Absorber UV-P
UV-P
Countertype or Equivalent:
BASF light stabilizer Tinuvin P
BASF Tinuvin P
BASF Tinuvin P
Specification:
Appearance: Light yellow crystal/powder Content: ≥99%
Density: 1.38
Melting point: 128-131°C
Flash point: 133.9ºC
Volatile matter: ≤ 0.5%
Ash: ≤ 0.1%
Transmittance:
450nm: ≥95%
500nm: ≥97%
Application:
This product is a high-efficiency ultraviolet absorber, which can effectively absorb ultraviolet light of 270-380 nanometers; odorless, high temperature resistance, good heat stabilizer, can be used for high temperature processing plastics such as polycarbonate under normal processing conditions; non-flammable, non-explosive , non-toxic, safe and harmless to use; this product hardly absorbs visible light, especially suitable for colorless, transparent and light-colored products; mainly used for polyvinyl chloride, polystyrene, polycarbonate, polymethyl methacrylate, AS resin, ABS resin, polypropylene and polyethylene, etc.
As a UV absorber, this product is mainly suitable for polyester, epoxy cellulose acetate, polyvinyl chloride, polystyrene, plexiglass, polyacrylonitrile resin, etc. The maximum absorption wavelength range is 270-380nm. General dosage: 0.1-0.5% for thin products, 0.05-0.2% for thick products.
Packing:
Packing: Packed in cardboard drums lined with plastic bags, the net weight is divided into two specifications: 25kg and 50kg
Storage conditions: non-toxic, non-flammable, non-explosive, non-corrosive, good storage stability, keep tightly closed.
Safety:
non-dangerous goods

Related products: 6-(2-ethoxycarbonyl-propenylamino)-nicotinic acid ethyl ester manufacturer / 2H-Pyrano[3,2-c]quinoline-2,5(6H)-dione, 3-phenyl- supplier / perfluorophenyl 4-(4-(((S)-2-butyramidopropanamido)(2,4-dimethoxyphenyl)methyl)phenoxy)butanoate producer