We are BASF TINUVIN 312 manufacturer and supplier in China, Pls send inquiry of to info@nbinno.com of visit www.nbinno.com our official website should you have any interests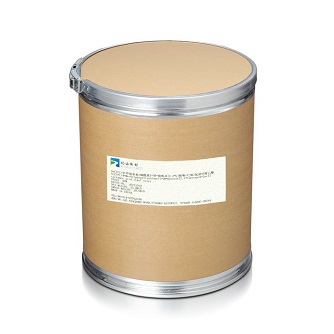 Synonym:
UV absorber UV-312
Light Stabilizer UV-312
UV Absorber VSU
N-(2-Ethoxyphenyl)-N-(4-ethylphenyl)-oxalamide
N-(2-Ethoxyphenyl)-N-(2-ethylphenyl)-oxalamide
N-(2-Ethoxyphenyl)-N-(4-ethylphenyl)-ethlyene diamide
Ultraviolet Absorber UV-312
UV-312
Countertype or Equivalent:
BASF UV absorber TINUVIN 312
BASF TINUVIN 312
BASF TINUVIN 312
SONGWON Songwon UV Absorber SABO®STAB UV 312
SONGWON Songwon SABO®STAB UV 312
Matsubara UV 312
Specification:
Appearance: White crystalline powder Purity: ≥98% (HPLC)
Melting point: 124-127℃
Ash: ≤0.1%
Drying loss: ≤0.5%
Transmittance:
460nm≥95%
500nm≥97%
Application:
UV-312 is an oxalanilide series UV absorber that is effective in a variety of polymers and applications. Applications in plastics include polyamide, PVC (rigid and flexible), polyester (thermoplastic and thermoset), polyurethane, adhesives and seals. The product is also suitable for powder coatings, solvent-based coatings, used in automotive paints, industrial paints and architectural paints.
Depending on the application, the typical addition level of UV-312 is between 0.1-1%. This product has a good synergistic effect with hindered amine series light stabilizers and benzoate UV absorbers. In the coating industry, the general addition amount is 0.5%-3.5% of UV-312 and 0.5-2% of hindered amine series light stabilizer, and the addition amount is based on the weight percentage of resin solids. Appropriate testing must be used to determine the appropriate level of addition for a particular application.
Packing:
Packing: 20kg cardboard drum, 25KG carton
Storage conditions: This product has good storage stability. High temperature and humidity should be avoided during storage and transportation. It should be stored in a cool, dry and ventilated place to prevent moisture and heat.
Safety:
non-dangerous goods

Related products: 2-(2,3-dihydro-1H-inden-1-yl)-1H-indene manufacturer / L-Threonine, L-tyrosyl-L-arginylglycyl-L-valyl- supplier / {bis(5-chloro-7-decylquinoline-8-olato)copper} producer