We are BASF Light Stabilizer 2020 manufacturer and supplier in China, Pls send inquiry of to info@nbinno.com of visit www.nbinno.com our official website should you have any interests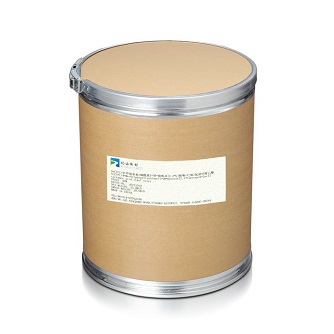 Synonym:
Light Stabilizer 2020
N,N-bis(2,2,6,6-tetramethyl-4-piperidinyl)-1,6-hexanediamine with 2,4,6-trichloro-1,3,5-triazine and Polymer of reaction product of N-butyl-1-butylamine and N-butyl-2,2,6,6-tetramethyl-4-piperidinamine
1,6-Hexanediamine, N,N-bis(2,2,6,6-tetramethyl-4-piperidinyl)-, and 2,4,6-trichloro1,3,5-trichloro oxazine, reactant with N-butyl-1-butylamine and polymer of N-butyl-2,2,6,6-tetramethyl-4-piperidinamine
1,6-Hexanediamine, N,N-bis(2,2,6,6-tetramethyl-4-piperidinyl)-, Polymers with 2,4,6-trichloro-1,3,5-triazin, reaction products with N -butyl-1-butanamine and N-butyl-2,2,6,6-tetramethyl-4-piperidinamine
Hindered Amine Light Stabilizer HS-200
HS-200
Countertype or Equivalent:
BASF Light Stabilizer 2020
BASF Chimasorb 2020
BASF Chimasorb 2020
Tiangang HS-200
Tiangang HS-200
Specification:
Appearance: Light yellow powder Content: ≥99%
Melting point: 120-150℃
Application:
HS-200 has excellent resin compatibility, and has a good inhibitory effect on coloring and vapor discoloration. At the same time, it has the characteristics of low migration, low precipitation and extraction resistance. Only a very small amount of addition can effectively prevent the occurrence of ultraviolet light degradation of polymer materials, and endow various polymer materials with excellent weather resistance; at the same time, this product can also significantly improve the long-term thermal stability of polymer materials. , and can improve the color performance of products containing pigments.
As a polymeric high molecular weight hindered amine light stabilizer, HS-200 has excellent compatibility with resins and extraction resistance, and can be used in systems requiring low volatility and small migration. Especially suitable for use in films and fibers. This product is approved for food packaging in some countries.
Light stabilizer 2020 is a block polyhindered amine light stabilizer with good compatibility and resistance to extraction. 2020 is used as an effective light stabilizer for polyolefins (PP, PE), olefin copolymers (such as EVA) and polypropylene blended with elastomers. Light Stabilizer 2020 combines very high light stability and long-term thermal stability with other auxiliary properties such as very little color interference and improved melt flow rate control. It provides excellent light stability to PP fibers, PP narrow tapes, PE films, PP and PE thick products. It also exhibits unique long-term thermal stability for filled PP articles and carbon black filled systems.
Light Stabilizer 2020 is an efficient long-term heat stabilizer and shows high resistance to pull-off in thin and thick products. Its concentration ranges between 0.1% and 1.5%, depending on the substrate, processing conditions and application.
Packing:
Packing: 25kg carton/drum
Storage conditions: This product has good storage stability. High temperature and humidity should be avoided during storage and transportation. It should be stored in a cool, dry and ventilated place to prevent moisture and heat.
Safety:
no data

Related products: rel-(2R,3R)-2-(dimethylamino)-5-hydroxy-1,3-diphenylpentan-1-one manufacturer / 2-Cyclopenten-1-ol, 2-(trimethylsilyl)- supplier / cyclopentylphosphonic acid producer