We are TTBNP manufacturer and supplier in China, Pls send inquiry of to info@nbinno.com of visit www.nbinno.com our official website should you have any interests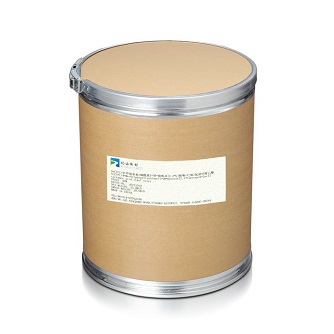 Synonym:
Tris(tribromoneopentyl)phosphate
Tris[[3-bromo-2,2-bis(bromomethyl)]propyl]phosphate
Flame Retardant FR-680
Flame Retardant FR-370
FR-680
FR-370
TTBNP
2,2-Bis-(bromomethyl)-3-bromo-1-propanol phosphate
Tris(tribromoneopentyl) phosphate
Tris[3-bromo-2,2-bis(bromomethyl)propyl]phosphate
Flame retardant TTBNP
Countertype or Equivalent:
Specification:
Appearance: white powder Bromine content: ≥ 70%
Phosphorus content: ≥ 3%
Moisture: ≤0.3%
Application:
This product is an additive flame retardant, used in PP and HIPS, the flame retardant grade reaches V-2 level (UL94 standard), and has significant anti-ultraviolet performance and light stability. Originally designed to find a newer and better flame retardant in the rapidly growing polypropylene field. The combination of high bromine content (70%) and high phosphorus content (3%) enables it to achieve a better flame retardant effect with a very low addition amount. The brominated part in the product structure endows it with excellent UV and light stability, ensuring the excellent appearance of the finished product.
The high melting point (180°C) of this product allows it to be processed into high-purity filler masterbatches. In addition, because EcoFlame B-1018 can be melted and mixed, it melts at the processing temperature of PP, which facilitates processing and improves product flow. It solves the problem of surface blooming on flame retardant PP that could not be solved before.
This product is an additive flame retardant, an organic phosphate compound, a halogenated phosphate, and an important additive flame retardant for polyurethane materials. This product can also be used as an excellent substitute for HBCD and TBC.
Tris(tribromoneopentyl)phosphate has excellent thermal stability and excellent flame retardancy and processability to polypropylene. Halogenated phosphates have good synergistic effect of bromine and phosphorus, and also have the advantages of low volatility, colorless, odorless, hydrolysis resistance, etc., and have been well used in polyurethane materials.
Packing:
Packing: 25KG/bag.
Storage conditions: This product is stored in a dry and ventilated warehouse; keep away from sunlight; avoid fire; avoid moisture, and keep it sealed.
Safety:
non-dangerous goods

Related products: 6-Bromotetrazolo[1,5-a]pyridine manufacturer / 3-Bromo-6-methylpyridazine supplier / 4-aminoazobenzene-4′-sulfonic acid sodium salt producer