We are BASF C81 manufacturer and supplier in China, Pls send inquiry of to info@nbinno.com of visit www.nbinno.com our official website should you have any interests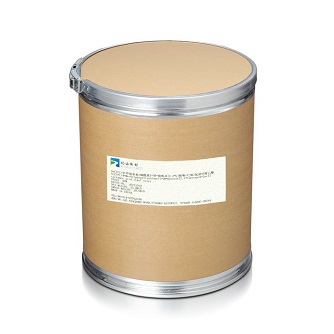 Synonym:
UV Absorber UV-531
UV Absorber BP-12
Light Stabilizer UV-531
Light Stabilizer BP-12
2-Hydroxy-4-n-octyloxybenzophenone
[2-Hydroxy-4-(octyloxy)phenyl]phenyl ketone
2-Hydroxy-4-n-octyloxybenzophenone
2-Hydroxy-4-octyloxybenzophenone
Octabenzone
2-Hydroxy-4-Octyloxy Benzophenone
Ultraviolet Absorbent UV-531
Benzophenone-12
BP-12
UV-531
Countertype or Equivalent:
BASF Chimassorb 81
BASF Chimassorb 81
BASF C81
BASF C81
Cytec Cyasorb 531
Cytec 531
Specification:
Appearance: light yellow powder Melting point: 47-49℃
Boiling point: > 300 ° c
Volatile matter: ≤0.50%
Content: ≥99.00%
Ash: ≤0.10%
Transmittance:
450nm: ≥90.00%
500nm: ≥95.00%
Heavy metal: ≤5ppm
Application:
UV 531 is a UV absorber for 240-340nm, which has a synergistic effect with hindered amine light stabilizers; it has good compatibility and solubility for high-solid coatings; it can be used together with benzotriazole UV absorbers. Improve the weather resistance of products; apply to PE, PP, PVC, PS, PC, PP fiber, EVA, etc.; can provide good light stabilization effect for coatings, powder coatings, polyurethane, rubber.
Ultraviolet absorber UV-531 is a high-efficiency anti-aging additive with excellent performance. It can absorb ultraviolet light of 240-340 nanometers. It has the characteristics of light color, non-toxicity, good compatibility, small migration, and easy processing. It provides maximum protection for the polymer and helps reduce color while retarding yellowing and retarding physical property loss. It is widely used in PE, PVC, PP, PS, PC, plexiglass, polypropylene fiber and ethylene vinyl acetate. And for dry phenolic and alkyd varnishes, polyurethanes, acrylics, epoxy and other air-drying products and automotive refinishing paints, powder coatings, polyurethanes, rubber products, etc., it provides them with a good light stabilization effect. The dosage is 0.1%-0.5%.
Packing:
Packing: Packed in cardboard drum lined with plastic bag, net weight 25kg
Storage conditions: This product has good storage stability. High temperature and humidity should be avoided during storage and transportation. It should be stored in a cool, dry and ventilated place to prevent moisture and heat.
Safety:
non-dangerous goods

Related products: (5-(Methoxycarbonyl)pyridin-3-yl)boronic acid manufacturer / 3,5,6-Trichloro-2-pyridinecarboxylic acid supplier / (Aminooxy)benzene hydrochloride (1:1) producer