We are WACKER GENIOSIL GF 91 manufacturer and supplier in China, Pls send inquiry of to info@nbinno.com of visit www.nbinno.com our official website should you have any interests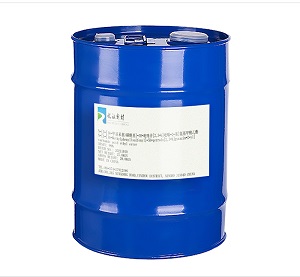 Synonym:
N-aminoethyl-γ-aminopropyltrimethoxysilane
N-(2-Aminoethyl)-3-aminopropyltrimethoxysilane
N-(β-aminoethyl)-γ-aminopropyltrimethoxysilane
3-(2-Aminoethylamino)propyltrimethoxysilane
γ-Aminoethylaminopropyltrimethoxysilicon
3-(2-Aminoethylamino)propyltrimethoxysilane
N-[3-(Trimethoxysilyl)propyl]ethylenediamine
N-(2-Aminoethyl)-3-(trimethoxysilyl)propylamine
N-[3-(Trimethoxysilyl)propyl]ethane-1,2-diamine
Countertype or Equivalent:
Evonik Degussa Dynasylan DAMO
Dow Corning Z-6020
Shin-Etsu KBM-603
WACKER GENIOSIL GF 91
Momentive Silquest A-112
Dynasylan DAMO
Dow Corning Z-6020
ShinEtsu KBM-603
Wacker GENIOSIL GF 91
Momentive Silquest A-112
Specification:
| | |
| --- | --- |
| Exterior | Colorless transparent liquid |
| content | 99.0% |
Application:
As an adhesion promoter, this product is suitable for polysulfide rubber, PVC paste resin, silicone, two-component polyurethane and epoxy resin adhesives and sealants, and can significantly improve the adhesion strength, water resistance and weather resistance.
This product is suitable for resins such as phenolic, melamine, epoxy and polypropylene to improve the wettability of resins and improve the mechanical strength and electrical properties of products in wet and dry states.
As a surface treatment agent for inorganic fillers, this product is widely used in the treatment of inorganic materials such as glass fiber, glass wool, silica, talc, mica, clay and wollastonite, metal powder, and metal oxides.
This product is especially suitable for vinyl coatings, epoxy coatings and polyurethane coatings, silicone coatings, and significantly improves the adhesion of coatings. It is especially effective for some difficult-to-paint metals such as copper, aluminum and zinc.
This product silane is used as a coupling agent for clay-reinforced natural rubber and nitrile rubber. Compared with untreated clay, the physical properties and dynamic mechanical properties can be improved after the clay is treated with this product.
This product silane can be used as coupling agent for mineral filler reinforced nylon 6, nylon 6/6 and PBT resin.
This product is used as an additive in thermosetting resins for the manufacture of castings and wear parts to improve performance.
Improved adhesion increases dry and tensile strength and modulus, flexural and compressive strength of composites. Especially the wet electrical properties of the product.
It mainly improves the performance of epoxy, decentralization, melamine, furan and other resin laminates, and is also effective for polypropylene, polyethylene, polyacrylate, silicone, polyamide, polycarbonate, and polyvinyl cyanide.
Mainly used as glass fiber finishing agent, it is also widely used in glass microbeads, silica, talc, mica, clay, fly ash and other silicon-containing substances.
Packing:
Standard packaging is 200Kg iron drum or 1000Kg IBC container.
Store in the original unopened container at 25℃ or below. The shelf life of this product is half a year from the date of production. Expired products can only be used after passing the test.
Safety:
non-dangerous goods

Related products: Z-Leu-Ala-OC2H5 manufacturer / Acetic acid 4-(2-diethylamino-acetylamino)-3,5-dimethyl-phenyl ester supplier / N,N'-di-i-butylcarbodiimide producer