We are Cytec Cyasorb UV 3808PP5 manufacturer and supplier in China, Pls send inquiry of to info@nbinno.com of visit www.nbinno.com our official website should you have any interests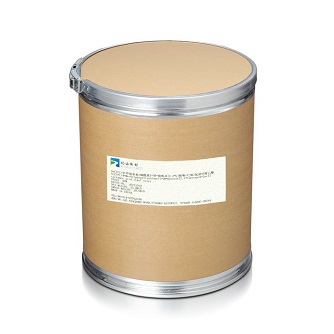 Synonym:
UV absorber UV-3808PP5
Light Stabilizer UV-3808PP5
2,2,6,6-Tetramethyl-4-piperidine stearate
A blend of hindered amine light stabilizers and oligopolypropylene
Compound light stabilizer
Ultraviolet Absorber UV-3808PP5
UV-3808PP5
Countertype or Equivalent:
Solvay Light Stabilizer CYASORB UV-3808PP5
Solvay CYASORB UV-3808PP5
Cytec light stabilizer Cyasorb UV 3808PP5
Cytec Cyasorb UV 3808PP5
CYASORB UV-3808PP5
Specification:
Appearance: white to yellow particles
UV3808 content: 47-53%
Melting point: 135-159℃
Application:
UV-3808PP5 has good compatibility with polyolefin, and no bubbles are basically observed. It is a compound light-stable masterbatch with polypropylene as the carrier. It is highly efficient and non-toxic. The low dosage can effectively prevent the photo-oxidative aging of plastic products during use. It is especially suitable for the polyolefin system of automobile interior and exterior trim parts. . Widely used in polyolefin, polypropylene, TPO modified materials for automobiles, etc., especially suitable for automobile interior and exterior trim parts. It is recommended to use in combination, which has a good synergistic effect.
Features:
1. Compound light stabilizer with 50% PP as carrier, excellent stability to surface (gloss, chalking, yellowing).
2. This product is weakly alkaline and can be used in the field of acidic environment such as flame retardant system products.
3. This product is strongly recommended for use in polyolefin weather-resistant materials (automobile special materials, household appliances special materials):
a: Compatibility is very good, no frosting phenomenon;
b: Good processing fluidity and low volatility; low color pollution.
c: The synergistic effect of the compound light stabilizer is very good and the cost performance is high;
d: The market application is mature.
Packing:
Packing specification: 20KG/cardboard drum, 25kg plastic drum
Storage conditions: Store the product in a cool, dry and ventilated place, keep the container tightly closed; keep away from light; keep away from fire and heat sources; keep away from strong oxidants and strong reducing agents.
Safety:
no data

Related products: N-[[2′-[[(3,4-Dimethyl-5-isoxazolyl)amino]sulfonyl]-4-(2-oxazolyl)[1,1′-biphenyl]-2-yl]methyl]tetrahydro-N-methyl-2-furancarboxamide manufacturer / Butanoic acid, 2,3,4,4-tetrachloro-3-(dichloromethyl)-, methyl ester supplier / Hexanoic acid, 6-[4-(1,1-dioxido-4-thiomorpholinyl)phenoxy]- producer